A woman from New Hampshire. who was forced by her husband to saw off the head of her lover, has been sentenced to 3.5 to 7 years in prison on Wednesday, Oct. 6, for falsifying evidence in the brutal and deadly lovers' quarrel that left her former flame dead.
Britany Barron, a 32-year-old woman from North Haverhill, has been accused of decapitating Jonathan Amerault's body, as well as disposing of his remains and cleaning up his bloodied car after he was brutally murdered by her husband after discovering their affair, according to the Associated Press.
She pleaded guilty to falsifying evidence, with the presiding judge suspending part of her sentence due to good behavior, as well as to account for the mental health issues that she may have had from the traumatic ordeal.
Her first parole meeting can come as soon as March 2022, which Amerault's family members feel is too lenient, WMUR 9 reported.
"I hear the sound of my son screaming in the darkness," Justine Amerault, the victim's mother, mourned.
Barron herself has asked forgiveness for her actions in court, apologizing to the family for the events that led to the murder of her boyfriend Amerault.
"As a mother, I know in my heart that justice will never be served. No amount of prison time or sentence will take the pain away or undo the past," she said.
"She never planned for anyone to be murdered. Her weakness and her mistake was texting with a man from work, Jonathan Amerault, as her marriage was falling apart," Barron's lawyer said in a court statement.
Britany's husband, Armando Barron, faces capital murder charges, as well as raps for assaulting his wife Britany before the murder occurred.
Armando allegedly used Britany's phone to lure Amerault into the woods, where he proceeded to shoot him three times. Armando then forced Britany to saw off Amerault's head as revenge, according to the New Hampshire Union Leader.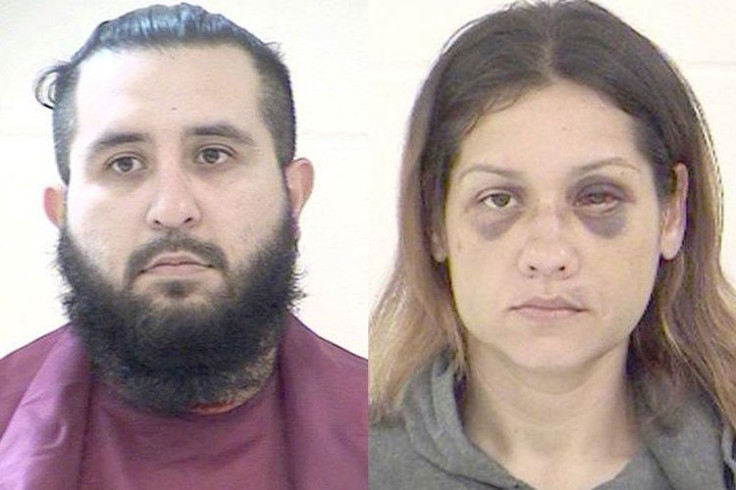 © 2023 Latin Times. All rights reserved. Do not reproduce without permission.