Members of Afghanistan's women's youth development soccer team touched down in Britain on Thursday after SKIMS founder Kim Kardashian West fully funded their plane tickets. The group had been stuck in Pakistan for weeks following their rescue out of Taliban-controlled Afghanistan.
The plane carried about 130 people, which included more than 30 teenage players and their families. After leaving Pakistan on Wednesday, the group landed at Stansted Airport near London the next day, the Associated Press reported.
Some sources claimed the players could have been sent back to Afghanistan had they failed to leave Pakistan as the time limit on their Pakistani visas ticked down.
The team got out of the "serious crisis" with the help of the Tzedek Association, an American nonprofit group that previously helped the last known member of Kabul's Jewish community flee Afghanistan.
Its founder, Rabbi Moshe Margaretten, who had worked with Kardashian on criminal justice reforms in the U.S., reportedly reached out to the socialite and sought assistance for a chartered plane to the U.K., according to People.
"Maybe an hour later, after the Zoom call, I got a text message that Kim wants to fund the entire flight," Margaretten said.
Following the fall of Kabul to the Taliban in August, hundreds of female athletes scrambled to flee Afghanistan. The militants view women playing sports as a political act of defiance against them, sparking fears they may continue their campaign to repress women's education and freedoms.
Khalida Popal, a former captain of Afghanistan's national women's team, expressed her sense of relief after learning that the girls and women were rescued out of Afghanistan by countries such as Britain and Australia.
"Many of those families left their houses when the Taliban took over. Their houses were burnt down," Popal said. "Some of their family members were killed or taken by the Taliban. So the danger and the stress were very high, and that's why it was very important to move fast to get them outside Afghanistan."
With Popal's help, members of the development team, who mostly came from poor Afghan families, eventually secured U.K. visas after weeks of seeking shelter in Pakistan.
Meanwhile, in September, Premier League team Leeds United offered support to the female players of Afghanistan's development youth football team.
According to the Irish Times, the Rokit Foundation and Leeds United have since stepped up in sponsoring and co-financing the integration of the team into British society, which includes their education, housing, and employment.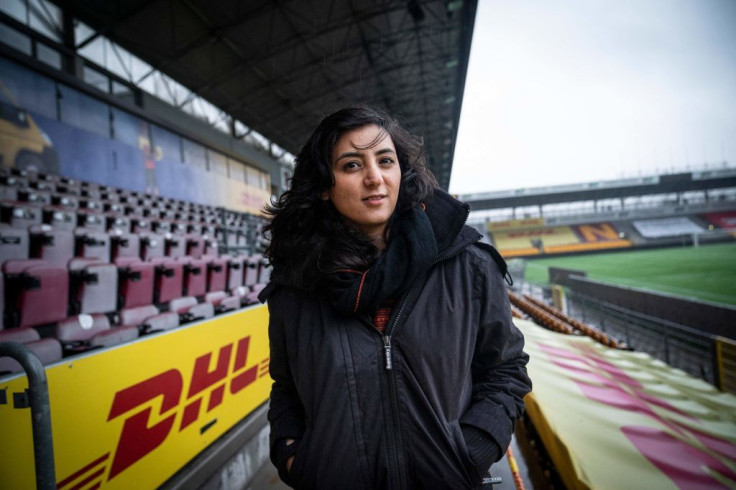 © 2023 Latin Times. All rights reserved. Do not reproduce without permission.