In what appears to be a major blow and the latest encroachment on women's rights to higher education and public life in Afghanistan, the Taliban's newly-appointed chancellor of Kabul University Mohammad Ashraf Ghairat publicly consented to a harsh ban on women teaching or studying at the institution.
Ghairat's now-deleted tweet stirred global furor and angst after he maintained on Monday that women were unwelcome at the university to either study or work, unless "a real Islamic environment was provided for all", New York Times reported.
He revealed that a well-thought-out plan was reportedly underway to accommodate female students into the institution, which also entailed training male teachers to teach female students from behind a curtain in the classroom. However, there seemed no disclosure as to when this plan would be completed.
Ghairat's tweet garnered massive flak, with scores of users questioning his credentials. The accusations were however countered with assessments on the social networking platform and retorted how he saw himself "fully qualified to hold this chair". A subsequent tweet by the new chancellor also suggested plans being underway for the University to become a confluence for pro-Muslim scholars the world over to research, study and "Islamicize the modern science."
According to CNN, the draconian rule was passed despite there being an assurance from Afghanistan's all-male government about laws being more inclusive since the time they last ruled between 1996 to 2001 shortly before the US-led invasion.
The controversial rule comes amid the new government's stance earlier this month, which suggested how women were permitted to study at the university, provided the classes are segregated and head coverings are made mandatory.
Afghanistan continues to grapple under the clutches of the Taliban government, whose stringent interpretation of the Islamic laws has stripped women of many basic rights, including the right to education, sport, and work.
Women in the Taliban-seized country are no longer allowed to walk around freely in public in the absence of a male family member.
In other recent developments, the Taliban has replaced the Women's Affairs Ministry with the Ministries of Prayer and Guidance and the Promotion of Virtue and Prevention of Vice, Axios reported.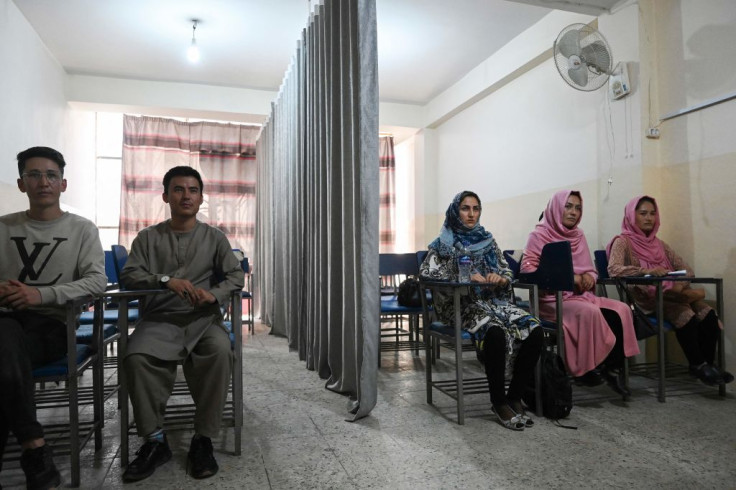 © 2023 Latin Times. All rights reserved. Do not reproduce without permission.