There have been rumors that King Charles wants to reduce the number of royals who receive public funding even before he became the next king. But according to recent reports, his idea of a smaller monarchy won't be implemented anytime soon.
According to an anonymous royal insider who spoke to Daily Express, King Charles doesn't intend to alter the roster of top working royals. This indicates that there will still be 11 members.
The members consist of himself, Queen Consort Camilla, Prince William, Kate Middleton, Princess Anne, Prince Edward, Sophie, Countess of Wessex, Duke of Kent, Princess Alexandra, and the Duke and Duchess of Gloucester.
According to royal source Joe Little, the royal cousins will divide up the current task among themselves.
"I think they are needed to just carry on what they are doing," he said (via Mirror UK).
Technically, the existing list of senior working royals was already pared down due to Prince Harry and Meghan Markle's Megxit and Prince Andrew's choice to stand down from his royal responsibilities.
ITV reports that the population is in favor of King Charles' aspirations for a future monarchy that is less bloated. Reports that the dad of two would also have a little coronation are particularly appreciated given the ongoing cost-of-living crisis.
"He has already spoken of his wish to continue his mother's legacy and this includes continuing to recognize what the people are experiencing day by day. The King is very aware of the struggles felt by modern Britons so will see his wishes carried through that although his coronation ceremony should stay right and true to the long-held traditions of the past, it should also be representative of a monarchy in a modern world," a source said.
Financial Times mentioned that royal admirers also looked at what a reduced monarchy may entail in 2012. Only a small group of people joined the queen on the balcony of Buckingham Palace for her 60th Jubilee: King Charles, Queen Consort Camilla, Prince William, Kate Middleton, and Prince Harry.
In past years, additional royal family members had accompanied the queen for the significant event.
"In one version of a [slimmed-down monarchy], you have a narrower number of people living off the public purse. He has a vision of that being the direct line of succession rather than all the cousins and aunts. It will be less about the royal family and more about direct successors, less about the history, heritage, and glamour, more focused on the role of head of state," a friend of King Charles said.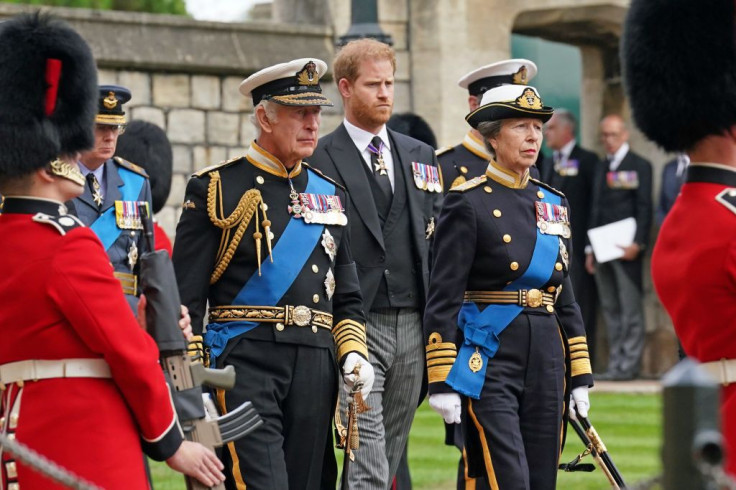 © 2023 Latin Times. All rights reserved. Do not reproduce without permission.