The first study published on the booster shots of a Chinese COVID-19 vaccine has shown worrying signs. The lab study was conducted on Chinese Sinovac Biotech Ltd.'s vaccine. It concluded that in six months the antibodies induced by the vaccine declined below a key threshold. The research did show that the third shot after six months showed a stronger immune response.
China has been focusing on immunizing its large population while donating and selling vaccines to other countries. Countries like Thailand and Indonesia have already offered western vaccines as third boosters to those who have taken the Chinese vaccines. This decision by the countries is supported by the findings of the research conducted by the disease control authorities of Jiangsu province, Sinovac and other Chinese institutions.
540 people were administered three doses of the Sinovac vaccine. Of those people only 271 people participated in the study, Market Watch reported. On Monday, July 26, Sinovac released a statement confirming that the study involving volunteers between the ages of 18 and 59 had taken place. The study that analyzed the levels of neutralizing antibodies after each booster shot, has not been peer-reviewed.
Only 16.9% of the participants who had taken the second booster after two weeks of the first still had neutralizing antibodies above the detectable threshold after six months of the second dose. 35.2% of participants who took the second booster after four weeks had neutralizing antibodies above the detectable threshold after six months.
Researchers pointed out that it was unclear how the decrease in antibodies influenced the effectiveness of the vaccine, Reuters reported. Studies are still ongoing to determine the level of antibodies that need to be present to prevent the coronavirus infection. The paper pointed out that it is important to ensure that people have completed the two-dose vaccine schedule irrespective of its longevity.
The effect of the third dose taken after the six months seemed to boost immune response. The levels of antibodies seen after the third dose was 3-5-fold higher than that of the second dose taken after four weeks.
The effectiveness of the Sinovac vaccine against the more transmissible variants had also been a cause for concern. This study did not address the concern as it did not test the effectiveness of the antibodies against different variants.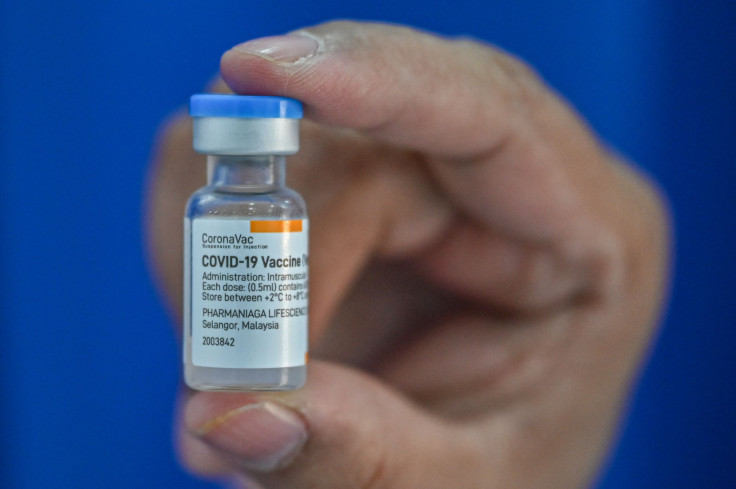 © 2023 Latin Times. All rights reserved. Do not reproduce without permission.