The Los Angeles Lakers need help in a hurry following reports that LeBron James is likely to miss some games due to a strained left abductor injury.
The four-time NBA champion is listed as day-to-day and will be out for the purple and gold's next game against the Sacramento Kings on Friday, Nov. 11.
However, James could miss more games to allow him to fully heal from his injury. According to Shams Charania of The Athletic, the Lakers are likely to be without James for at least eight games.
Hence, Los Angeles has been holding free-agent workouts. The latest names who are hoping to crack the lineup are Moe Harkless, Joe Wieskamp and Tony Snell. As of this writing, there is no indication that any of these names are close to signing with the purple and gold.
"The hope for the Lakers is that [James] is going to be able to use eight days off," Charania said on The Rally. "The Lakers have eight days off between their next two games and then the third game that they play is Nov. 18 against the Pistons."
Several names have cropped up as possible targets for the Lakers in a potential trade involving Russell Westbrook. One team that has been frequently mentioned is the Indiana Pacers.
Myles Turner and Buddy Hield have long been associated with Los Angeles although it would take Westbrook and the team's future first-round picks (2027 and 2029).
But even with the addition of Turner and Hield, there are reportedly some in the Lakers' organization who feel that adding the two players may not elevate the purple and gold to being championship contenders, Chris Haynes of the Bleacher Report reported.
While the addition of Turner and Hield gives Darvin Ham more players to field, it holds no promise that Los Angeles would be able to turn things around and get on the right track. The Lakers have huge issues to resolve and this one could be a minor fix to address their disastrous season so far.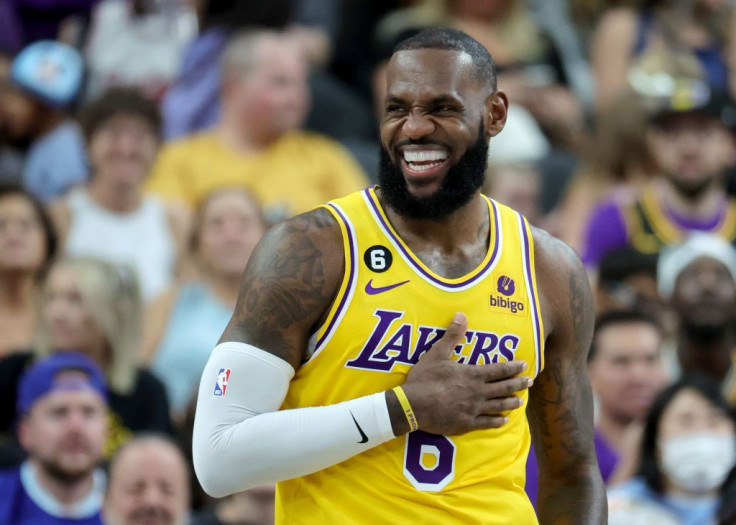 © 2023 Latin Times. All rights reserved. Do not reproduce without permission.