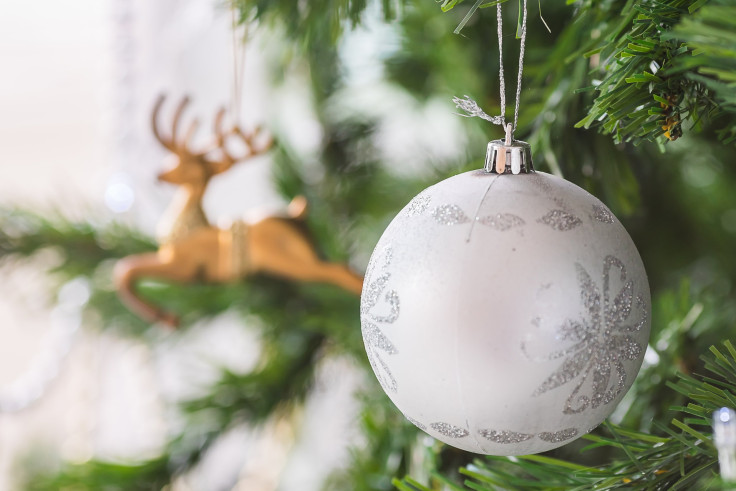 Honduras has set the Guinness world record for the largest human Christmas tree. The record-setting event took place at the Democracy Plaza of the Presidential House in the capital city of Tegucigalpa. How many humans took part in this event? A whopping 2,945 people.
"It is my great pleasure to announce that today, December 1, 2014 the people of Honduras in Tegucigalpa, with 2,945 people, have broken the record for world's largest human Christmas tree. Congratulations," said a Guinness representative on Monday, reports Fox News Latino.
Prior to Honduras' record, Argentina held the record for the largest human Christmas tree formed by 1,982 individuals. The recent record-breaking effort had people dressed in green, red and yellow. Those in green and red shaped the tree while those dressed in yellow formed the start on the top of the tree. The people who formed the human Christmas tree stood still for six minutes, in the form of a tree.
The celebration was marked with performances from artists and musical groups, along with Honduran foods and handicraft to mark the ceremony. In addition to artists and people taking part in setting the record, Honduran President Juan Orlando Hernandez attended the event with his two daughters.
"Honduras is a country that loves peace and wants to live in peace," said Hernandez, who helped promote the event.
Recently, the Guinness World Records gave Brazil's floating Christmas tree at Rodrigo de Freitas Lake in Rio de Janeiro the title of the world's tallest floating Christmas tree. The 278-foot tree reportedly weighs 542 tons and on Nov. 29, the tree was lit with 3.1 million micro bulbs, 2,150 strobe effects and 100 LED reflector in a lighting ceremony consisting of fireworks and music that drew in thousands of viewers.
This year marks the 19th year that the floating Christmas tree has been decorated — the tree will be lit every night until Jan. 6 — and the tradition of lighting the tree has become so popular that the lighting ceremony is the third biggest event of the year in the city. Each year, the city selects a theme for the tree and the 2014 theme is "A Christmas Light." The theme will celebrate the importance and significance of light in the lives of the people and will be conveyed through imagery of the sun, moon and stars.
© 2023 Latin Times. All rights reserved. Do not reproduce without permission.