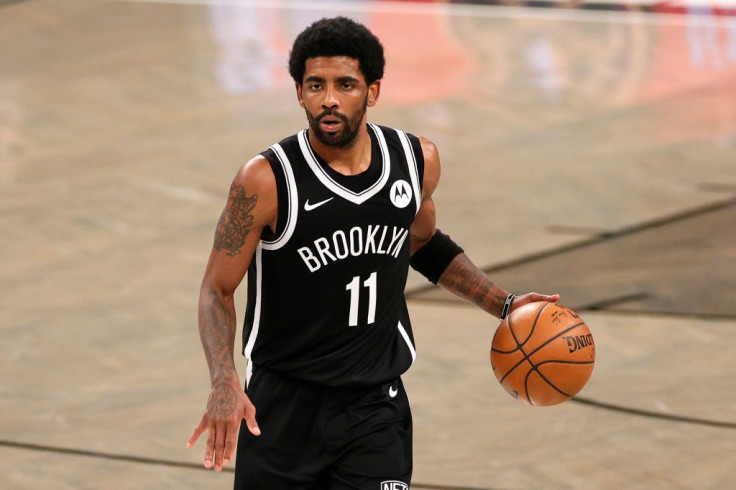 A mob of anti-vax Kyrie Irving's supporters flocked outside the gates of Barclays Center on Sunday, calling for the number 11 jersey holder to be allowed to play with the Brooklyn Nets despite his refusal to get inoculated, which contravenes New York City's COVID-19 vaccine mandate.
The group began to assemble around 2 p.m. outside the home court of the Nets ahead of the 4 p.m. match against the Charlotte Hornets.
The attendees of the protest then relentlessly chanted and waved signs with slogans like "No Vaccine Mandate," "Let Kyrie Play," and "Stand With Kyrie," the Daily Beast reported.
Around past 3 p.m., the mob broke past the barricades, forcing their way into the stadium.
Some people, who were in "Black Lives Matter" t-shirts, were able to reach the front entrance of the arena but security was able to lock the building down, immediately bringing things under control.
The arena then reopened to ticket holders shortly afterward, which saw the game go on as scheduled. A separate Staten Island protest on Sunday saw municipal workers call for the city's vaccine mandate to be scrapped.
"We know so much more than we knew 18 months ago about the virus," Curtis Orwell, an unvaccinated protester, said. "We have therapeutics that have been tried and proven to great success. Unfortunately, those kinds of voices are being suppressed and censored."
Earlier this month, the Nets announced that the All-Star point guard would be banned to play or practice with his teammates until he adheres to the citywide vaccine mandate, PIX11 noted.
"Kyrie has made a personal choice, and we respect his right to choose," the team previously said in a statement. "Currently the choice restricts his ability to be a full-time member of the team, and we will not permit any member of our team to participate with part-time availability," the statement said.
Days following the announcement, Kyrie took to Instagram Live to defend his vaccine stance, saying, "It's not always about the money. It's about choosing what's best for you."
The NBA does not mandate the jabs on players but New York City has to keep the community safer, requiring players in local sports venues to be inoculated if they want to play, according to the New York Post.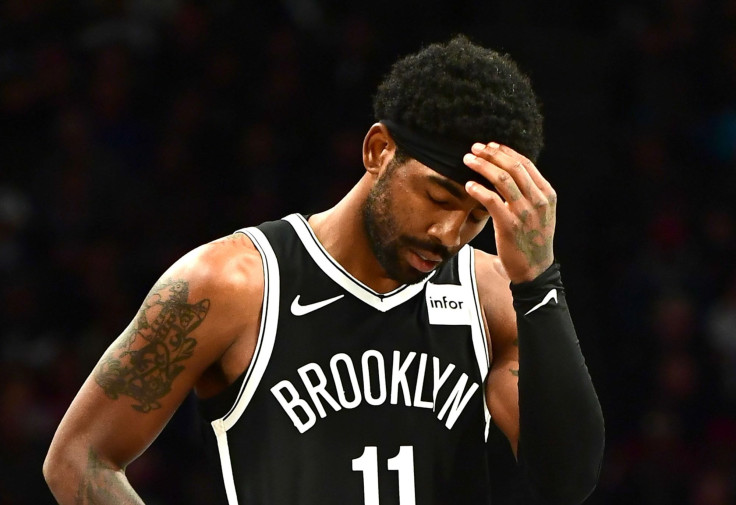 © 2023 Latin Times. All rights reserved. Do not reproduce without permission.