A woman who was doing her inaugural event with the Milwaukee Dancing Grannies was among the five people killed by a convicted sex offender who drove a car towards a crowd of people on Sunday, Nov. 21, pummeling individuals who were participating in the Waukesha Christmas Parade.
Tamara Durand, a 52-year-old woman, was performing for the first time with the Milwaukee Dancing Grannies when 39-year-old convicted sex offender Darrell Brooks drove his red SUV car towards a crowd of paraders, killing five people with ages ranging from their fifties to their eighties, according to the Daily Beast.
Brooks was reportedly in a "domestic disturbance" before the incident occurred, and Waukesha Chief Daniel Thompson confirms that Brooks is the only suspect, though his motivation for plowing through the crowd is unknown, the Wisconsin Daily Citizen reported.
Durand was not the only Dancing Granny to die that day: 79-year-old Virginia Sorenson and 71-year-old LeAnn Owen were also killed, as well as 81-year-old Wilhelm Hospel, who is the husband of another member of the Dancing Grannies.
"She was super energetic, she was that type of person who when she walks in the room, everybody notices her smile," Dave Durand, Tamara's husband, said. "She literally danced her way through life. She was the youngest one in the Dancing Grannies. Dancing was her favorite thing. It was her first time ever with them, which is what's so tragic, too."
Durand worked as an elementary school teacher and cheerleading coach with the Beaver Dam Unified School District, while Sorenson was a registered nurse who had been with the Dancing Grannies for over 19 years.
"She liked the instructing. She liked the dancing and the camaraderie of the women. She liked to perform," David Sorenson, Virginia's husband, said.
Other than the five killed, there are also 49 people who were injured by the incident, including 18 children as well as members of the Waukesha Xtreme Dance Team. One of the children who was hit by the SUV is currently in the ICU "fighting for her life."
Durand was a local hero in Wisconsin before the incident, saving a man from drowning in the Wisconsin River while she was working as a chaplain in Aspirus Hospital in 2009.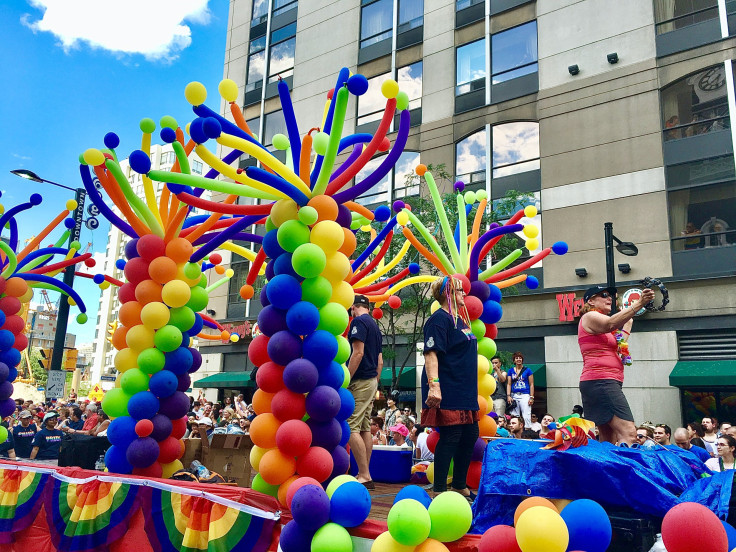 © 2023 Latin Times. All rights reserved. Do not reproduce without permission.