At least 300 street dogs were poisoned and killed, according to an animal rights activist. Their bodies were thrown in a pit near a lake in southern India's Andhra Pradesh state.
Srilatha Challapalli, treasurer of the Challapalli charity foundation, advocating for animal rights, said the act was committed by local village authorities.
Challapalli told Indian media that authorities in Lingapalem village employed "animal killers" to poison stray animals rather than sterilize them as part of their plan to limit the number of street dogs. She claimed the incident occurred on Jul. 24 in Andhra Pradesh's West Godavari district.
Challapalli filed a complaint with the local police in Dharmajigudem village, and a case was filed against the secretary and the chairman of the village council under the Prevention of Cruelty to Animals Act.
She said she was informed about the carcasses in the area and went to see them. She said she spotted the bodies of 300 dogs buried in the trenches, the most of which were "in a semi-decomposed state."
"I went to the site and saw many dog carcasses that were partially decomposed. After my inquiry, came to know that panchayat officials engaged some dog killers who killed the animals with poisoned injection," she told India Today.
The dog carcasses were subjected to a postmortem to see if harmful substances were used to kill them. The cops have yet to provide any additional information.
"The activist alleges that these dogs were killed by the local village authorities' office. Based on the complaint, we have registered a case and also conducted an inquest. The investigation on the incident is underway, and we are yet to ascertain the facts," a police official from Dharmajigudem told TNM (via online reports).
Sunil Deodhar, the BJP National Secretary and co-incharge of the Andhra Pradesh unit, has asked Chief Minister YS Jagan Mohan Reddy to punish the perpetrators. He said in his official Twitter account that animal lovers and any rational individual should not let these heinous killers go unpunished.
In India, the Prevention of Abuse to Animals Act forbids the death or mutilation of any animal, including stray dogs and any other form of animal cruelty. Critics argue that the law isn't strict enough to prevent the vast majority of animal cruelty cases that occur in the country.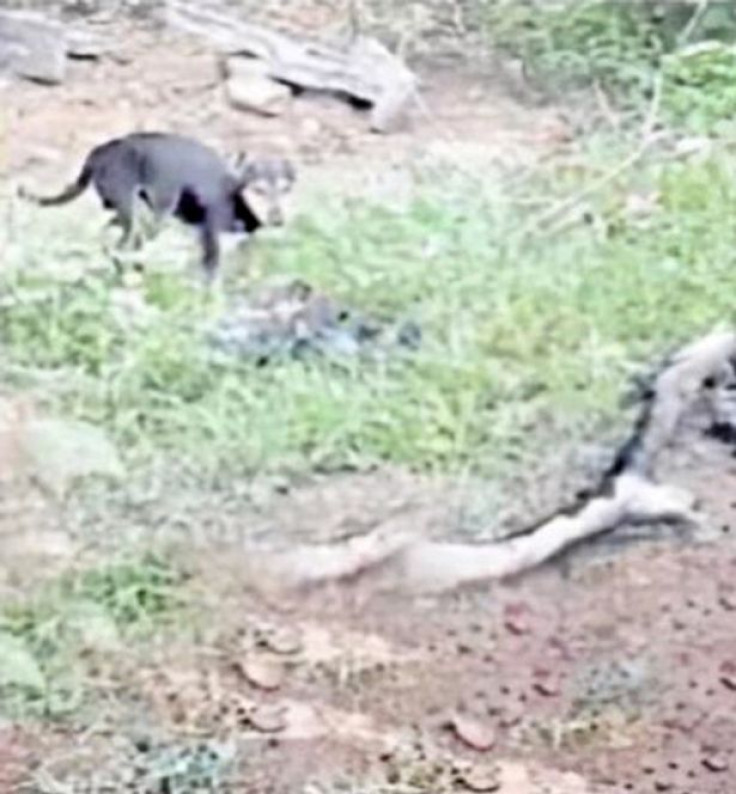 © 2023 Latin Times. All rights reserved. Do not reproduce without permission.