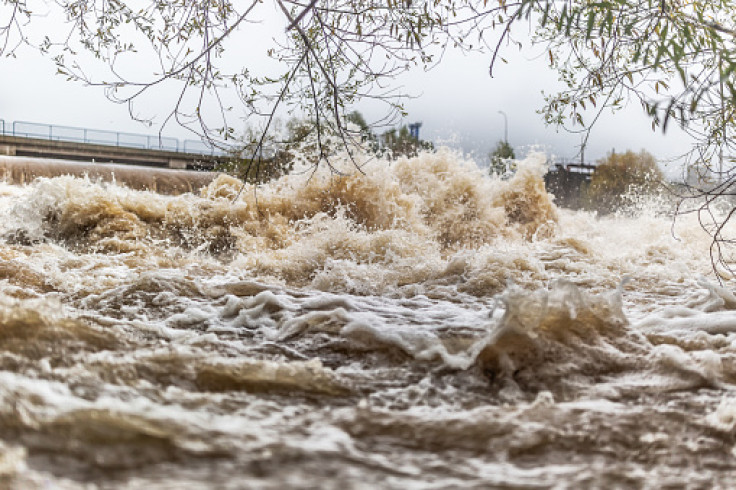 40 people had died as a result of the catastrophic rainfall in southeast Brazil as of Monday, according to official figures. During his visit to the region, President Luiz Inacio Lula da Silva urged against construction in areas vulnerable to major floods and landslides.
Officials in the state of Sao Paulo confirmed on Monday that four further fatalities had been reported in addition to the 36 reported the day before. Nevertheless, more deaths were still anticipated to be reported because there were still three dozen individuals listed as missing.
Together with Cabinet members, Lula flew over the coastal town of Sao Sebastiao and promised to help rebuild the town of some 91,000 people by constructing new houses in safer places, Reuters reported.
Additionally, he stated that the government must act to repair important infrastructure, such as landslide-damaged highways.
The recent floods in the coastal state of Sao Paulo were the latest in a string of similar catastrophes to hit Brazil, where poor construction, sometimes on hillsides, has tended to have terrible outcomes during the country's rainy season.
"Sometimes nature takes us by surprise, but sometimes we also tempt nature," Lula said in a speech after meeting with Sao Paulo Governor Tarcisio de Freitas and Sao Sebastiao Mayor Felipe Augusto to coordinate their response to the disaster.
"I think it's important that neither happens," he added. "I express my solidarity with the people of Sao Sebastiao and I hope this never happens again."
The deluge happened during Brazil's Carnival holiday period, when thousands flock to the region's beaches, likely aggravating the human toll of the natural disaster.
According to the Sao Paulo state government, Sao Sebastiao was the area most hit by flooding, with 39 fatalities reported there. Nevertheless, other surrounding towns, including Ilhabela, Caraguatatuba, and Ubatuba, also suffered from high rainfall, with one fatality reported there.
The government reported that more than 2,000 people had to leave their houses after more than 600 millimeters (23.62 inches) of rain lashed the coast of Brazil's richest state, noting that this was the country's highest cumulative figure ever.
"It had been raining since Friday. The landslide reached one of the walls of our building, and my mother's and brother's vehicles were damaged," said Ligia Carla Samia, who was rescued by helicopter. "It was like an avalanche. Thank God we survived."
Many others remained stranded with roads blocked by landslides.
"At some points, we don't even know what's left of the Rio-Santos highway," Freitas said after his meeting with Lula, referring to the main road linking the region's towns. "We even raise the possibility that it collapsed, that the highway no longer exists."
He declared three days of mourning in the state and a 180-day state of calamity for six towns after the disaster, the latest in a series of recent natural disasters in Brazil.
Almost a year ago, mudslides and floods in the colonial-era city of Petropolis near Rio de Janeiro claimed the lives of over 200 people. Recently, calamities of a similar nature also affected the states of Santa Catarina and Bahia.
© 2023 Latin Times. All rights reserved. Do not reproduce without permission.