A 40-year-old man who was reportedly also a former church assistant is said to be behind the murder of a Catholic priest in Saint-Laurent-sur-Sèvre.
The man reportedly turned himself in to authorities on Monday, confessing that he had killed the priest. He was immediately arrested and police traveled to the commune to check. Upon arrival, they found the body of the lifeless Catholic priest.
According to reports, the suspect is a Rwandan refugee who has been living in France for some time now. He also volunteered as a church assistant.
However, it appears the suspect has a dark history. He is said to be the same person who tried to set the Saint-Pierre-et-Saint-Paul cathedral in Nantes on fire last year.
Despite the attack on a Catholic priest, authorities are not considering the incident as a terrorist attack.
"All my support for the Catholics of our country after the dramatic assassination of a priest in Vendée. I go there," France Interior Minister Gérald Darmanin tweeted after learning of the incident. He plans to travel to the scene on Monday.
It appears the victim who was killed was identified as Father Olivier Maire. Senator of Vendee Bruno Retailleu revealed the identity of the murdered Catholic priest in a tweet.
"I want to pay tribute to Father Olivier Maire, superior of the Montfortians murdered by a criminal he was lodging out of charity," his social media post read.
"His death testifies to the kindness of this priest whom I knew well and whose depth of faith I had been able to appreciate. His death is a great loss," he added.
With regards to the fire that the suspect is being accused of, this was the one that happened in July 2020. The Nantes Cathedral was set on fire at the time but firefighters were able to save the main structure.
However, the organ that was there since 1621 and around during the French revolution and the second world war was destroyed. Artifacts and paintings were also lost in the fire, the Guardian reported.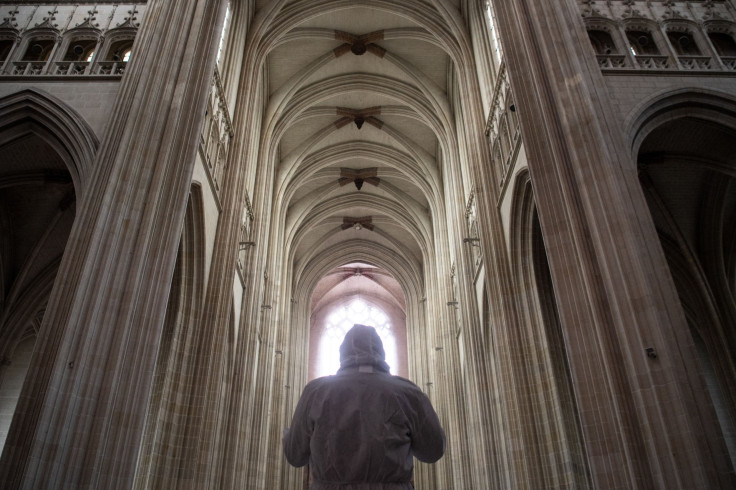 © 2023 Latin Times. All rights reserved. Do not reproduce without permission.