An elderly man from New York was arrested on Monday, Jan. 10, after he reportedly threatened to kill former U.S. President Donald Trump multiple times over the past two years to Secret Service agents.
Thomas Welnicki, a 72-year-old man from Rockaway Beach, was arrested on Monday after he reportedly told the Secret Service that there was a $35,000 bounty on Trump's head and that he would go down to Georgia on Jan. 4 to see the former president, CNBC reported.
The complaint also said that 12 other individuals are included in the bounty, including unnamed lawmakers who support Trump. Welnicki reportedly threatened to kill Trump on the phone on a voicemail that he left with the Secret Service, according to the New York Daily News.
"Oh yeah, that's a threat, come and arrest me," he reportedly said. "I will do anything I can to take out [Trump] and his 12 monkeys. If I had the opportunity to do it in Manhattan that would be awesome."
"They are very concrete and scary threats," Assistant U.S. Attorney Victor Zapana said regarding Welnicki's history of threatening the former President with death threats. Welnicki reportedly told the Secret Service in a formal voluntary interview about his intent to kill the President if needed.
"Welnicki bragged about how easy it was for him to acquire a firearm and added, 'I don't want to hurt anyone, but I will stand up to fascism,'" the complaint said.
However, Deirdre von Dornum, Welnicki's lawyer, said that he would have been arrested sooner had he been a threat to the Secret Service, and that he was just practicing his mandated First Amendment rights to express his dissatisfaction with the former President, according to Reuters.
"Mr. Welnicki intended no harm to anyone," von Dornum said. "He was expressing how distraught he was at what he saw as the threats to our democracy posed by former President Trump."
Magistrate Judge Vera Scanlon ordered Welnicki's release dependent on a $50,000 bond and some major stipulations, which include a GPS device as well as an evaluation for alcohol treatment and mental illness.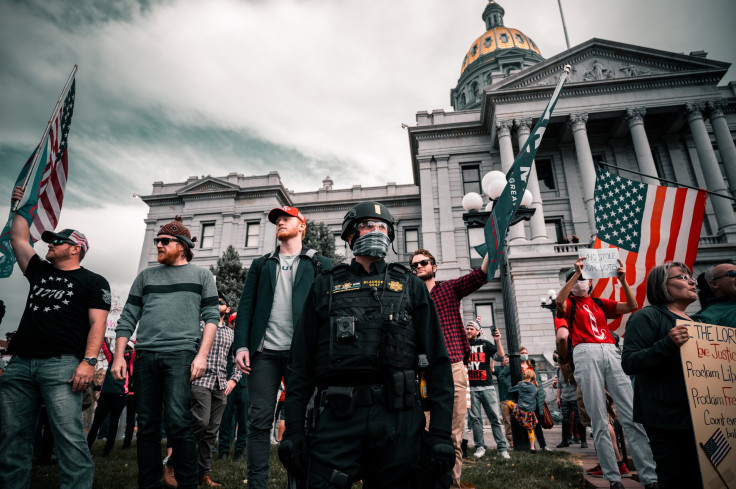 © 2023 Latin Times. All rights reserved. Do not reproduce without permission.