Authorities have arrested a suspect allegedly connected with the fireworks that went off at a D.C. restaurant after Saturday's MAGA Million March, hitting supporters of Donald Trump. It was one of the over 20 arrests made so far in connection with the chaos that ensued hours after the event.
A huge crowd of people clad in red, white and blue rallied and gathered outside P.J. Clarke's restaurant on Saturday, just a few blocks away from the White House, to echo Trump's claims of voter fraud and urge him not to concede to Joe Biden. However, the gathering descended into chaos as skirmishes between pro-Trump and anti-Trump groups broke out across the city.
Members of Refuse Fascism reportedly got into a shouting match with Trump supporters as speeches were underway. As the small group of Donald Trump supporters engaged in a heated altercation with a violent crowd, an unidentified man set off fireworks on the patio, hitting Trump supporters. It remains unknown whether anyone was injured by the explosion.
On Sunday, the police arrested on Sunday 26-year-old Javien Michael Dawson and charged him with assault with a dangerous weapon. Before his arrest, at least 20 people had been arrested on Saturday evening on a variety of charges, including assault and possession of weapons. One stabbing was also reported on the night of the clash, which left two police officers injured.
Advertised as the MAGA Million March, the daytime rally started at Freedom Plaza, where the crowd's chants of "four more years" and "stop the steal" drowned out event speakers. Supporters of Trump then marched to the Capitol to protest voter fraud, show support for Trump, and "preserve the integrity of the vote," according to various event pages.
The crowd of pro-Trump protesters wearing "Make America Great Again" hats and flags was an unusual site in Washington D.C., a liberal city where Joe Biden got 93 percent of the total votes in the recent elections. "I needed to be here," said one of the protesters. "He needs it. He needs us. He's been wrung through the wringer since day one."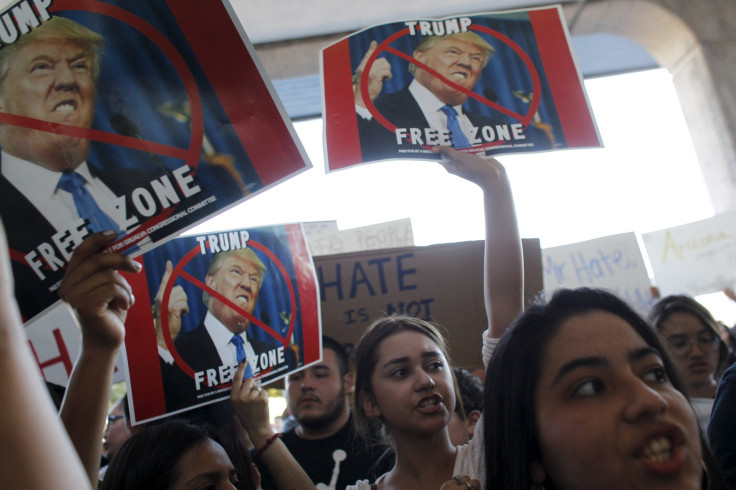 © 2023 Latin Times. All rights reserved. Do not reproduce without permission.