A Palmetto man has been booked on burglary charges after forcibly breaking into two Bradenton adult video stores and robbing the shops of sex toys and lingerie.
Craig Pierce, 45, faces two counts of felony burglary for robbing items from XTC Adult Superstore located at 1008 Cortez Road on June 10, and from CJ's Adult Store located at 4949 14th St. W, on May 22.
An arrest affidavit showed that CJ's Adult Store's security cameras caught Pierce escaping with a scooter after intruding into the store around 7 a.m. by recklessly breaking a window using a rock in early June, Bradenton Herald reported.
The robber took off with a handful of items including a few pairs of "queen size" women's lingerie and various sex toys, deputies said. He proceeded to flee the scene on his scooter.
Pierce had struck before at XTC Store in a late May robbery, however, he was not immediately identified from the shop's surveillance footage. He was tagged with the additional robbery after it came to light that CCTV cameras in the area had spotted an unidentified man on a scooter during the night of the incident.
Pierce stole some $800 worth of women's apparel, a black wig, and several sex toys from the adult XTC Store.
Deputies were able to track down Pierce after the sheriff's office published images of the burglary suspect to the public, an affidavit stated.
Investigator contacted Pierce on June 17 and served a search warrant. From his home, deputies were able to recover a handful of the items lifted from the pillaged stores.
Pierce is being held at the Manatee County jail on a $3,000 bond. Records reveal that Pierce was registered as a convicted felon in 2019 for multiple arrests.
In a similar but unrelated story in Florida, some ten months ago, Theresa Stanley, 36, was arrested after she shoplifted a pink sex toy before hastily taking off her clothes and starting to use it while in the store itself, Click Orlando wrote.
On Aug. 31, an employee of the Lion's Den Adult Superstore in Fort Pierce, called the police to report Stanley who was shockingly using the sex toy she stole from a shelf, an arrest report showed.
Upon the arrival of the authorities, they were horrified to find the suspect completely naked in the shop's stock room after pleasuring herself with the toy.
She finally stopped using the sex toy and dropped it when an officer entered the room. Documents showed the value of the toy used was $45.98.
Stanley has been charged with indecent exposure and larceny.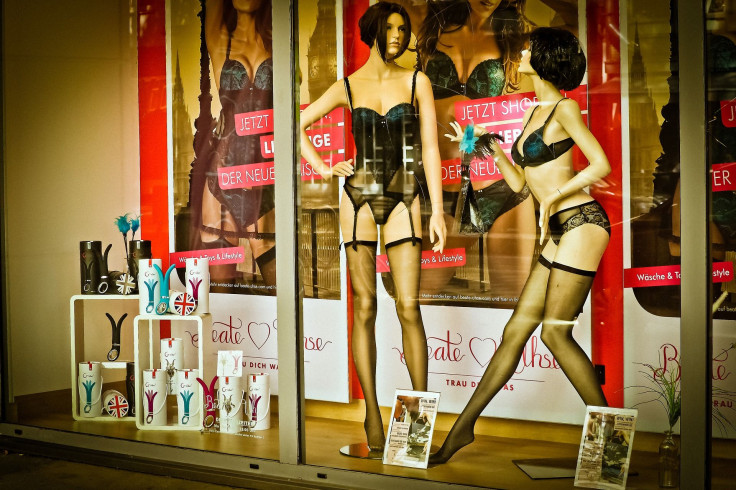 © 2023 Latin Times. All rights reserved. Do not reproduce without permission.