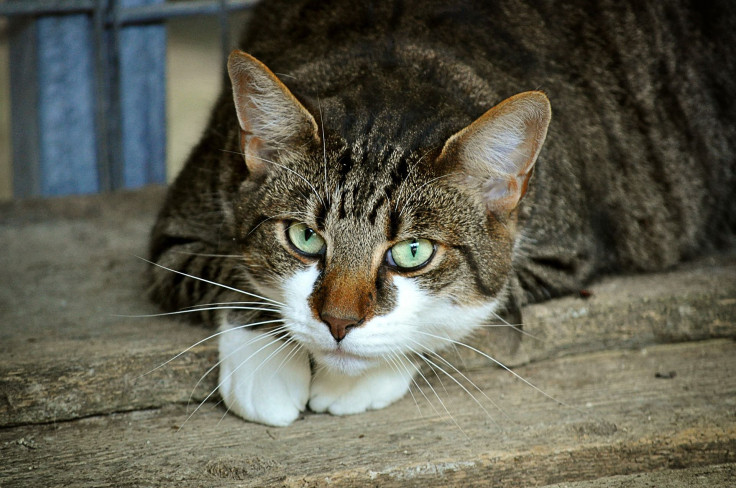 An elderly man is accused of brutally killing a kitten by smashing its skull on a table in Warren County, Ohio on Wednesday, Oct. 5.
The accused, identified as 82-year-old David Lee, reportedly served as the building manager at a Franklin apartment building on East 3rd Street. On Wednesday, Oct. 5, three of Lee's tenants saw him luring a cat with some food. After luring the cat with food, Lee was seen capturing the cat and brutally choking it.
According to Lee's tenants who witnessed the brutal act, Lee then allegedly put a rope around the cat's neck. Lee then put the cat into a plastic bag and slammed its head onto a metal table kept outside the apartment building. Lee was then seen slamming the cat's head against a brick pillar and repeatedly punching it, FOX19 NOW reported.
The witnesses said that the cat initially fought for its life and scratched Lee when he attacked. When Lee got to punching the cat, the cat's legs were twitching and kicking slightly, however, the cat did not fight much at this point.
Lee was then seen wrapping the cat up and tossing "its motionless body" into his truck. Lee then reportedly drove off.
Following this, officers were alerted about the incident, and a police complaint was filed in connection with the incident. The police complaint was first filed by a former tenant of the building who had heard about the alleged incident from a current tenant.
The tenants who actually witnessed the incident were initially afraid to give sworn statements against Lee because they feared Lee would kick them out of the apartment building based on a legal waiver he had allegedly made them sign.
"If Lee does not like someone for any reason, he can kick them out at any time," the police report reads paraphrasing the former tenant.
Based on the complaint by the former tenant, officers arrested Lee on an active animal cruelty warrant last Saturday. However, when questioned by the officers, Lee told the officers that all he did was squeeze the cat and then took it to Miamisburg.
© 2023 Latin Times. All rights reserved. Do not reproduce without permission.