The truck driver, who evaded police during a traffic stop on Thursday, is facing one count of open murder after authorities in Las Vegas found large coolers in the bed of a stolen truck containing the severed head and dismembered body parts of his friend.
According to police, the suspect, Eric Holland, 57, was stopped near Tropicana Avenue and Duneville Street around 3:42 p.m., during which he defied police orders, the Review-Journal reported.
Arresting officers said Holland initially fled the scene via the first truck he drove, prompting the Metropolitan Police Department's air unit to follow him.
The cops would also see the moment Holland switched trucks to shake off the cops pursuing him.
When police caught up with him at an apartment complex near the 4200 block of Rochelle Avenue, they inspected the suspicious coolers in one of his trucks and to their surprise, found human remains, including a severed head.
"The officer opened up one of the ice chests and discovered a human head inside that ice chest," Metro homicide Lt. Ray Spencer said
"We've recovered evidence that shows that he purchased tools that were used to dismember the victim's body and then placed him into several ice chests that we recovered during the initial arrest," he added per Law and Crime.
Investigators are now accusing Holland of driving around with the remains in his vehicle for weeks.
Meanwhile, the Clark County Coroner's Office has not released the identity of the victim. Law enforcement believes he was known to Holland, the reported last person to contact the missing man before he vanished.
According to police, both of the trucks the suspect used to flee from police were stolen, KLAS noted. Las Vegas Metropolitan Police Department's homicide unit has since taken over the investigation, identifying Holland as the suspect in the apparent crime.
Booked into the Clark County Detention Center, the driver is being held on several charges, including using another person's ID.
He also faces auto embezzlement of more than $3,500, intent to use a false check, and theft of more than $3,500 from outstanding warrants, on top of the one count for open murder in connection with the severed head.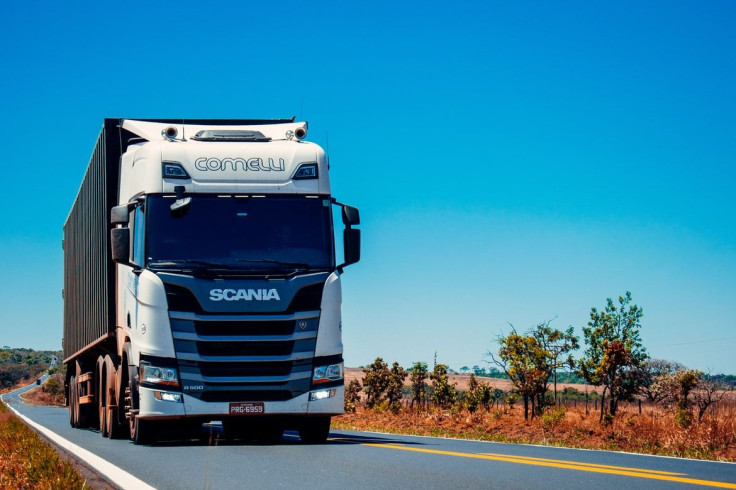 © 2023 Latin Times. All rights reserved. Do not reproduce without permission.