A Jordanian man has been accused of heinously forcing his wife's face into a pan of boiling oil following a heated dispute over fried potatoes in Ar-Ramtha, Jordan.
The 28-year-old victim, Islam, said that her husband pulled her by her hair in front of her three children and shoved her face into a pan of boiling oil atop a stove. She claimed that after she tried to escape, the brutal assailant proceeded to pour the boiling oil on her body, the Siasat Daily reported.
On the day of the incident, at around 7:30 a.m, the victim reportedly found her husband peeling potatoes and asked him if he was hungry so that she could prepare breakfast. The victim saw that her husband had put a large frying pan on the gas stove.
She proceeded to change the pan he was using and replaced it with a smaller one. The husband reportedly got angry seeing this and proceeded to pull her by her hair and dunk her face into the boiling liquid in front of her own children. The victim escaped the initial attack, but then her husband followed her carrying the pan with the scalding oil and doused it all over her body.
"So far, I don't know why I was attacked. We have been married for almost 15 years now," she said.
Islam's mother said that the couple ate dinner with her the night before the incident and stayed until three in the morning. The matriarch said that she did not feel the couple had any issues between them.
Following the violent incident, the man has been arrested and the police have launched an investigation into the brutal attack.
In a similar but unrelated incident, a man reportedly submerged his wife's hand in boiling oil to test her purity in Maharashtra, India.
On Feb. 11 earlier this year, the woman reportedly had a quarrel with her husband, who works as a driver, and left her house without telling anyone. Her husband searched for her in his car for four days but couldn't find the woman. His wife returned a few days later and told her husband that two people on a bike had abducted her and held her hostage for four days while she was waiting for a bus to come back home, according to India.com.
Hounded by doubt, the husband conducted a crude test to know if she was telling the truth, based on a tradition in the Pardhi community to which the woman belonged to. According to the tradition, the person has to extract a coin from boiling oil and if the person is telling a lie, then he or she will burn their hand.
The husband took a video of the entire incident and the video had gone viral online.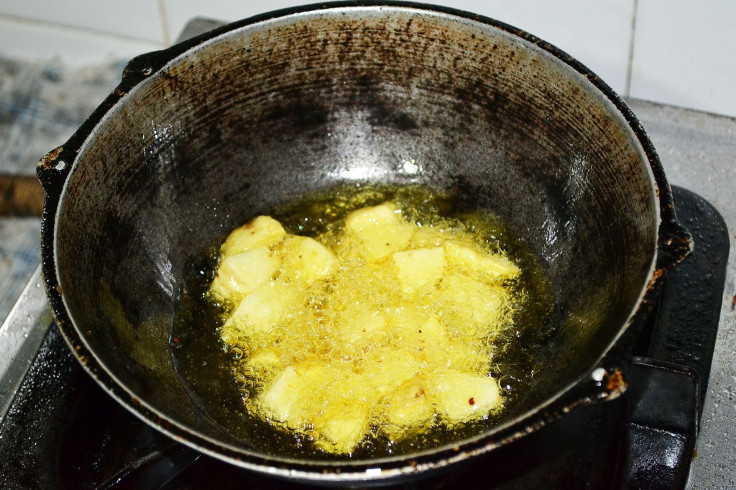 © 2023 Latin Times. All rights reserved. Do not reproduce without permission.