The Charlotte Douglas International Airport recently hit headlines after a man was found hiding 23 pounds of cocaine in an electric wheelchair.
US Customs and Border Protection (CBP) said that 22-year-old Alexander A. Lopez-Morel arrived in the U.S. on a flight last week. He flew from the Dominican Republic and when CBP officers inspected the electric wheelchair, they found the drugs, reported Fox News. Officer inspected further and found that the seat cushions of the wheelchair were allegedly being used to conceal four packages of a "white powdery substance." They later tested positive for cocaine, and they were estimated to have a street value of $378,000. Soon after the discovery, Lopez-Morel was charged with felony trafficking in cocaine.
Following the arrest, Barry Chastain, CBP Area Port Director Charlotte, said that the agency is determined to stop these type of drugs from entering America. Chastain said that the "seizure demonstrates the dynamic border environment in which CBP officers operate at CLT." He added that the officers are determined to "adapt and respond to these threats in an effort to stop narcotics reaching our communities."
According to WBTW News 13, the cocaine and wheelchair in which the packages were found were turned over to Homeland Security Investigations special agents. They were also given to Queen City's Border Enforcement Security Team and Charlotte-Mecklenburg Police Department.
Two weeks before the arrest, CPB officers nabbed a woman at the California-Mexico border. Her arrest happened after the officers found fentanyl pills wrapped inside a condom that the woman had placed inside her vaginal cavity, reported Fox 29 Philadelphia.
CBP officers seized more than $35 million worth of methamphetamine in late April. They were found in a tractor-trailer transporting strawberry purée in Laredo, Texas. The officers conducted a search of the vehicle and found approximately 158 packages. They contained nearly 1,761 pounds of alleged methamphetamine hidden within the shipment of the purée.
Port Director Albert Flores, Laredo Port of Entry said at the time that the mammoth seizure of methamphetamine underscored the "reality of the drug threat we face at the port of entry." He also said that the discovery underscored the determination of "our frontline officers to apply the latest inspections technology coupled with officer experience to keep our border secure."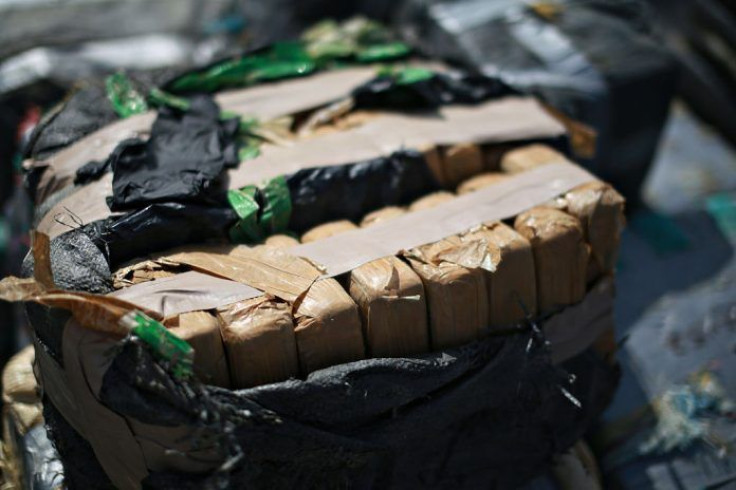 © 2023 Latin Times. All rights reserved. Do not reproduce without permission.