The 23-year-old man charged over the February killing of his lover, who was five decades his senior, has revealed that he choked the victim to death out of spite upon learning he was HIV positive. He then concealed the body inside a bedroom tub at the victim's home and staged his former partner's suicide.
On Wednesday, the Los Angeles Police Department and U.S. Marshals arrested Juan Tejedor Baron on murder, theft, and identify theft charges over the gruesome death of Gary Ruby, 73.
It came a day after authorities stumbled upon the victim's corpse encased in cement and topped with coffee grounds in a soaking tub inside his Hawaii Loa Ridge home.
According to the arresting documents, the killer had sex with his gay lover but later got angry after confessing he was HIV-positive. One day, when the elder choked on food, Baron took advantage of the situation and placed a belt around his neck before tightening its clasp until Gary lost consciousness, the Daily Beast reported.
Police said the assailant also admitted to dragging his lover into the tub before slitting his wrists with a kitchen knife to make it appear he had committed suicide.
As previously reported by the Latin Times, Baron, out of desperation, opted to fill the bathtub with bags of concrete he found inside the garage, adding the coffee beans as finishing touches to eliminate the stench, the affidavit states.
After the murder, the suspect proceeded to work on the ownership papers of Ruby's gold 2020 Audi A6 and ultimately made plans to acquire the home where he killed the victim.
Authorities only learned about the incident on Monday, when Ruby's brother, who is aware of his relationship with Baron, asked for a wellness check after losing communication with him for about three weeks.
When responding officers arrived at the address in question, Baron greeted the cops at the door and informed them he bought the residence two years ago and had the deed for it.
By Tuesday, after cross-checking and learning that Ruby had purchased the home in 2020, authorities then again entered the property, where they found him inside the master bedroom tub. A medical examiner concluded his death a homicide.
Soon after, cops found the suspect "hiding in a crawl space under an enclosed bench" in the back of a Mexico-bound Greyhound bus on Wednesday. The man then allegedly admitted to his crimes against Ruby, with whom he had been in a romantic relationship.
The out-of-state fugitive is now being held without bail pending extradition to Honolulu, according to Hawaii News Now.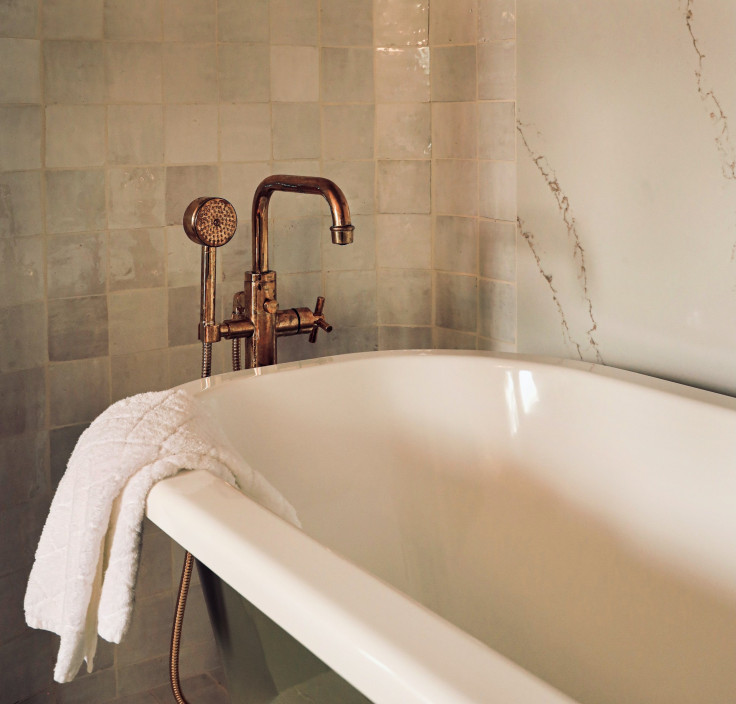 © 2023 Latin Times. All rights reserved. Do not reproduce without permission.