Investigations are underway to determine whether a man found stabbed dead in a Queens apartment building, whose roof exploded on Tuesday, died from self-inflicted injuries.
Authorities say Anesti Bulgareci, 26, was diagnosed with depression and had been complaining of chronic head pain before he was discovered dead. He had been out of work for some two months before Tuesday morning's explosion, which destroyed his seventh-floor penthouse unit on 41st Avenue near 73rd Street in the Jackson Heights neighborhood of Woodside.
The 10:25 a.m. blast on Tuesday saw more than 140 firefighters quickly extinguishing the penthouse flames. Four of them sustained minor injuries as sections of the building collapsed.
The residents of the apartment described awful trembling of the ground and debris falling from the sky following the big explosion.
Officers responding to the blast stumbled upon Bulgareci's lifeless body in a bathtub with multiple puncture wounds, locating a knife near the tub, New York Daily News reported.
A police source said the stab wounds could have been self-inflicted while investigators believe the unit was intentionally set alight.
However, detectives are continuing to investigate the possibility of foul play and that someone may have set off the explosion to cover up the crime. Autopsy results are yet to conclude the man's exact cause of death.
The entire block remained off-limits on Wednesday morning after the Department of Buildings issued a full vacate order on the building's 40 units and three other adjacent buildings. Residents were told they should seek temporary shelter for at least two days.
The American Red Cross is now assisting locals who were displaced by the fire, according to NBC New York.
Susan Scilluffo, a third-floor resident of the building, described Bulgareci, who had been sharing the unit with his brother, as "a very kind person." She expressed doubt Bulgareci was depressed enough to end his own life.
"In my mind, I see the boy smiling, nice ... I feel like I lost a brother or cousin," Scilluffo said. "The kind to do something bad with himself — he was not the type. He was always along with his brother, going out to get food, to buy Cheetos. No strange people. He was a normal boy for his age."
Selman Haxhaj, 37, the super of a building down the street on 41st Ave, echoed similar sentiments, struggling to accept that Bulgareci might have died in a suicide.
"I still don't believe it. No one goes to that much pain just to kill themselves," he said.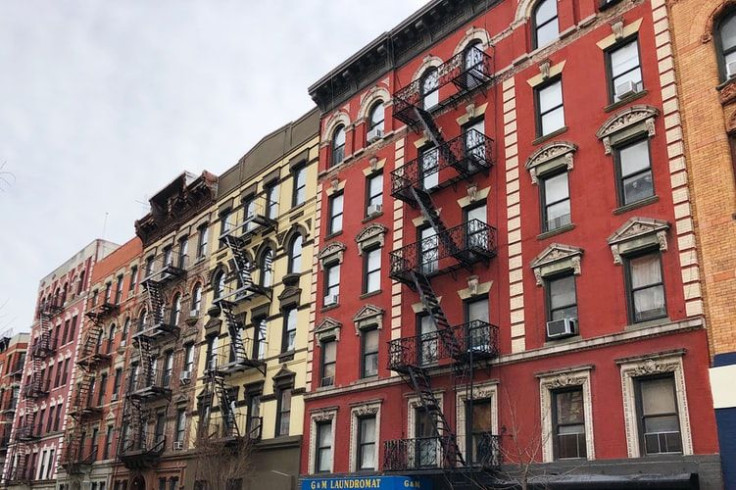 © 2023 Latin Times. All rights reserved. Do not reproduce without permission.