A 46-year-old Indian man allegedly killed his own mother by smashing her head against the wall after accusing her of gossiping about him with neighbors.
The shocking incident took place on Feb. 5, at a home in Muvattupuzha, a town in the Ernakulam district of Kerala.
According to a report published in The Times of India (TOI), the accused, identified only as Manoj got into a heated argument with his mother, Shanthamma after learning that she had made spiteful comments about him to their neighbors.
The argument eventually escalated during which the enraged accused allegedly assaulted his mother by slamming her face against the kitchen wall, reports said.
The mother began vomiting, however, her son showed no remorse. He allegedly continued beating her until she became unresponsive. He then fled the home leaving his mother smothered on the bed, reports said.
Later in the night, the accused returned home and allegedly removed the blood-stained clothes and cleaned up the crime scene to destroy evidence.
The next morning the accused alerted the neighbors that his mother was not responding to his repeated calls. Neighbors rushed to the home and found the elderly woman lying dead on her bed.
Manoj was arrested after neighbors raised doubts regarding the woman's death and alerted the police about foul play.
According to reports, the accused had got separated from his wife ten years ago and had since been living with his mother in a rented apartment.
The accused has been charged with murder and a further probe is underway, a police official said.

A similar incident was reported last month when a 28-year-old man who was allegedly triggered by his mother's request for a glass of water hacked her to death before killing his ailing father.
The bodies of 64-year-old Chandran and his 54-year-old wife, Devi, of Palakkad, Kerala, India were found by neighbors on Jan. 10, morning, police said.

The autopsy results revealed Devi had suffered 33 cuts on her body while Chandran had 29 wounds. The couple's son, Sanal, who went missing after the incident, has been taken into police custody.
On Sunday night, just minutes before the gruesome crime, Sanal's mother had asked him to bring her a glass of water. Provoked by his mother's request, the suspect stormed into the kitchen backyard and returned with a sickle and a hatchet, which he used to hack his mother repeatedly, police said.
He then attempted to inject pesticide into his mother's body but the syringe broke when he slipped on the blood splattered on the floor. So he poured it on her mouth and face, according to reports.
Meanwhile, Chandran, who had been confined to the bed for some time after suffering a spinal injury following a fall, started to cry out of fear. Sanal then ran to the bedroom and hacked his father several times, police said.
After he made sure they both were dead, he took a long shower in his father's bathroom. He then sat beside the bodies and ate an apple before fleeing the scene through the back door.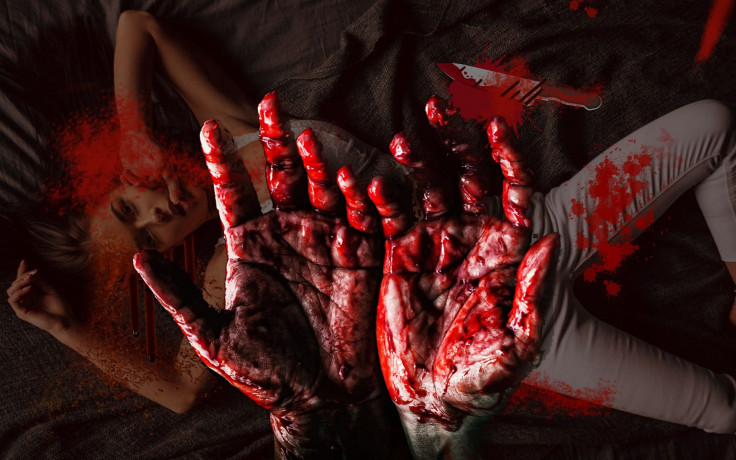 © 2023 Latin Times. All rights reserved. Do not reproduce without permission.