An Ohio man reportedly shot his underage girlfriend to death and left her decaying body on his apartment balcony for months before it was finally discovered by cleaners.
Bennie Washington, 39, has been arrested and charged with aggravated murder and abuse of a corpse for allegedly shooting his 18-year-old girlfriend, Audreona Barnes, to death, and then leaving her corpse in his apartment balcony for months to decompose, Law & Crime reported. The victim has reportedly been missing since July 30, 2021.
Barnes' remains were discovered in an advanced state of decomposition on Thursday, March 17, on the balcony of Washington's former apartment on Warner Road near Laumar Avenue in the city's Broadway-Slavic Village neighborhood. The body was reportedly found on the balcony under a pile of clothes by a person who had been hired to clean the apartment.
The person then alerted the authorities who quickly rushed to the residence. The police speculate that the body had been put outside to facilitate decomposition. The investigators also found bullet casings near the body, as well as a visible bullet hole in an inside wall. When the officers interviewed the cleaning person, he told the police that the apartment's previous tenant was Washington and that he had been evicted on March 11, FOX 8 News reported.
Meanwhile, the medical examiner who performed the autopsy identified the victim as Barnes.
On the day of Barnes' disappearance on July 30 last year, she had met with recruiters for the U.S. Army. The recruiters who last saw her alive had picked her up from her boyfriend's Cleveland apartment and dropped her off at the same location later that day.
"They just don't know if she went back into the apartment or if she walked away," Warrensville Heights Police Detective Gregory Curry said.
She was last seen at a gas station at the intersection near Washington's home and also spoke to a family member the same day at about 2:30 p.m.
At the time of her disappearance, when the officers questioned Washington, he became verbally hostile with the detective and his partner. The man reportedly "blew up" and asked for an attorney when they went to question him.
"He blew upon us," Curry said. "'I hate the police.' Called us all kinds of names."
In the weeks leading up to his arrest, people reportedly had called cops on Washington for his "erratic behavior in public."
Officers reportedly found Washington on Friday, March 18, and tried to take him into custody. However, he fled after seeing the officers, entered a stranger's home, and jumped out a window. Police finally arrested him on Saturday, March 19.
Washington is currently locked up at the Cuyahoga County Jail on a $2-million bond.
According to prison records, Washington reportedly received a seven-year sentence in a 2010 case for shooting and injuring a woman over a $40 cocaine debt.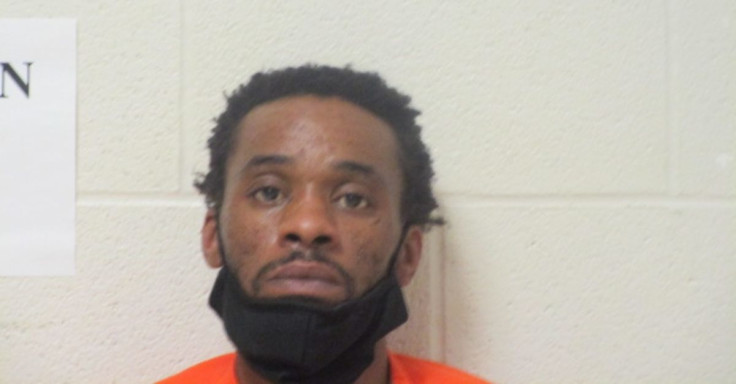 © 2023 Latin Times. All rights reserved. Do not reproduce without permission.