A "naked alien" was apparently photographed by a hunter in an area, which is known for being a hotspot for unidentified flying objects (UFOs).
The image, which shows a strange figure moving rapidly, was taken in a remote place in Montana, reported The Sun. Donald Bromley of Deer Lodge clicked the photograph in the area known as Redgate, which is believed to be a place where paranormal activities happen. He told 4 KXLF Butte that the area is "very rich in the paranormal field, like the UFOs, lights in the sky and the unexplainable things."
He said that at first he thought it was a person, but then the more he looked at the strange figure, he found it "just odd." He added that it was out of place and everything matched "the alien persona, the bigger bulbous head, you can tell he has no clothes, it's kind of a transparent being."
For decades, residents in Montana have been sharing stories about spotting strange lights in the sky, making it one of America's hotspots for UFOs. Filmmaker and investigator Patrick Cutler, who lives in the area, said that he is working on making a documentary related to it. The filmmaker shared that there was a man who had a farm or homestead. "He came home one day from work and basically murdered his entire family and painted their gate red with their blood," he said.
Cutler shared that there have been many people driving around and then they see something "really bizarre just fly across the sky out of nowhere." He has also heard stories of people who just happen to be in the area and suddenly their car stalls out for no particular reason. The "naked alien" on the trail camera is just one of a "series of mysterious events" that have taken place in the area, he claimed.
The photograph has emerged amid growing interest in UFOs as Congress and the Senate voted to probe the phenomena. According to Mirror, a Pentagon report in June last year gave people interested in such activities hope as the office admitted for the first time there are things the defense agency can't actually explain.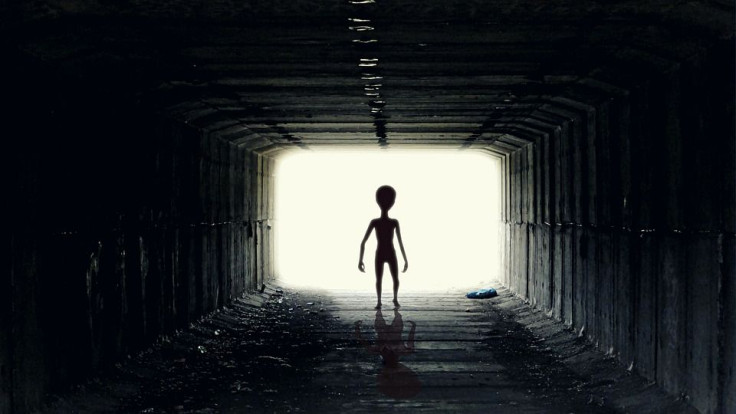 © 2023 Latin Times. All rights reserved. Do not reproduce without permission.