A distraught man has been reported dead after setting himself ablaze while the woman he was in love with was getting married to another person in Hyderabad, India on Thursday, June 30.
Shaik Ashwaq, 19, of Rajendranagar, was reportedly in love with a woman. However, when Ashwaq came to know that the woman he wished to marry was getting hitched to another person, the teen stormed into the Moghal function hall in Hyderabad where the nuptials was being held on June 30.
Ashwaq, who had brought gasoline to the venue, allegedly interrupted the wedding before proceeding to douse himself with the flammable liquid and set himself ablaze as the bride, her family, and their guests watched on horrified, the Times Of India reported.
As Ashwaq was engulfed in flames, he allegedly attempted to run to the bride. However, he was prevented from approaching her by her family. The man subsequently collapsed to the floor. After snuffing out the flames, guests rushed the man to a hospital for treatment. Ashwaq, who suffered severe burn injuries, was admitted in critical condition but later died while undergoing treatment on Sunday, July 3.
Before setting himself ablaze, Ashwaq reportedly informed the wedding guests that he had loved the bride and that his decision of self-immolation was because she decided to marry another person, the Hindu reported.
In a similar but unrelated incident, an Indian man allegedly killed himself a month after he viciously attacked a girl he was courting with a knife for rejecting his proposal. The incident happened in Hyderabad, India on Tuesday, Nov. 30, 2021, Latin Times reported.
The accused, identified as B Prem Singh, 21, was reportedly infatuated with his assault victim, a student of architecture. However, when the girl rejected his proposal, Singh allegedly barged into her house and attacked her with a knife on Oct. 27, 2021. The assailant managed to slit the victim's arms and wrist with a knife before she could shout for help. He was subsequently arrested by the police after the violent incident.
The civilians handed Singh over to the police and a case of attempted murder was registered against him under section 307 of the Indian Penal Code (IPC).
A month after the confrontation, however, Singh, who was still upset over the rejection, allegedly killed himself by hanging a noose from a ceiling fan. On Tuesday, Nov 30, 2021, Singh's family members forced opened the door to his room and found him hanging limp from a fan.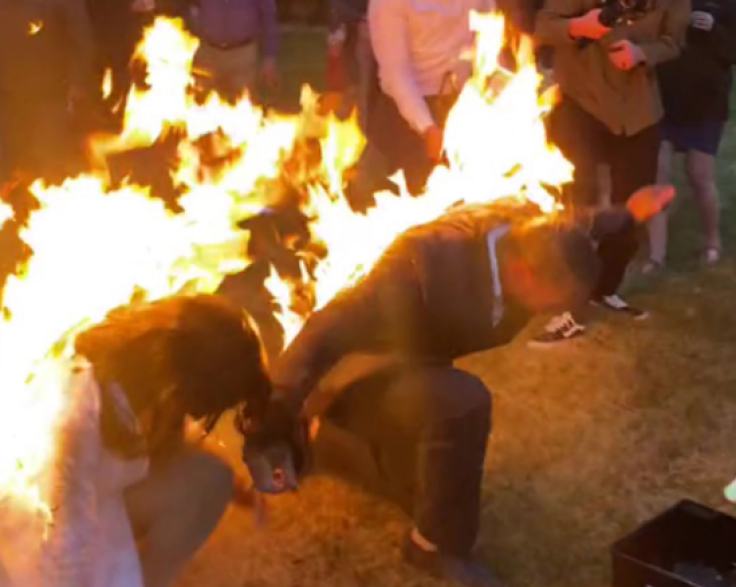 © 2023 Latin Times. All rights reserved. Do not reproduce without permission.