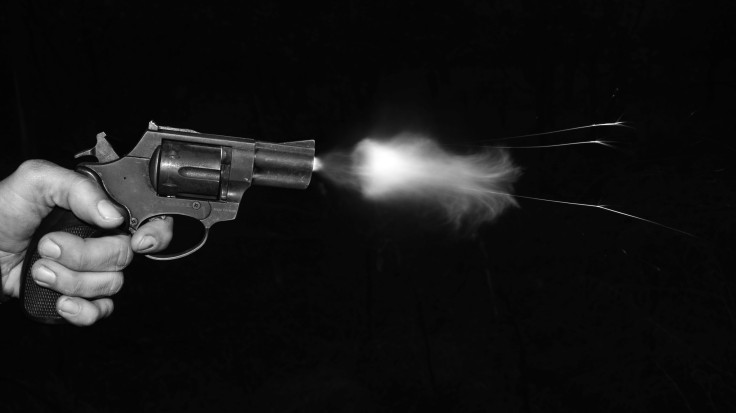 A man reportedly shot and killed his best friend after an argument ensued between them during a party in Paulding County, Georgia on Sunday, Dec. 18.
Dane Michael Patrick Kellum, 38, reportedly went with his friends to a home on Mill Point Drive owned by 47-year-old David Ayers May on Saturday, Dec. 17. Hours later, after a heavy drinking session at May's house, Kellum and May got into an argument on Sunday, Dec. 18 at around 1:15 a.m. The verbal altercation between the two friends escalated and turned into a physical confrontation. As the argument escalated, May grabbed a pistol and shot Kellum in the head, killing him, WSB-TV reported.
Following the shooting incident, officers from the Paulding County Sheriff's Office were alerted. The officers responded quickly to the scene and were able to call May out of the home, where he was arrested and taken into custody.
Following the shooting, May was charged with felony murder and felony aggravated assault and is currently being held in the Paulding County Jail without bond, FOX 5 Atlanta reported.
There were no other injuries reported in connection with the incident.
It is currently unclear what the argument was about.
Anyone with any information regarding this incident is asked to call the Paulding County Sheriff's Office Criminal Investigations Tip Line at 770-443-3047.
In a similar but unrelated incident, a man reportedly shot his family members after a fight broke out between them while they were playing a game of Monopoly in Tulsa, Oklahoma on Saturday, Nov. 26, as previously reported.
An Oklahoma family was drinking and playing a game of Monopoly at a home on Tulsa's east side around 6:30 p.m. on Nov. 26. During the game, the suspect, later identified as John Armstrong, got into an argument with his stepfather. As the argument turned physical, they flipped the Monopoly board and knocked over furniture, and continued the fight outside.
During the fight, Armstrong pulled out a gun and threatened to shoot his family members. Seeing him pull out the gun, his stepfather and stepsister both ran away down the street. Armstrong chased them with the gun in hand and fired at them.
Armstrong was arrested at the scene and was taken into custody on a charge of assault with a deadly weapon.
© 2023 Latin Times. All rights reserved. Do not reproduce without permission.