An Indian man with a grudge has been accused of slitting his girlfriend's throat and killing her as revenge against her father for viciously beating him up some one and a half months ago.
The incident reportedly happened in Amirpur village within the jurisdiction of the Pedawa Police Station in Jhalawar district, Rajasthan, India on Friday, Oct. 8.
The accused, identified as Juber, 22, allegedly slashed his 19-year-old girlfriend Puja Mehar's throat with a knife in a brutal act of revenge against her father, Radheshyam, for punching him and beating him up earlier this year, Times Now reported.
Radheshyam was reportedly unhappy with the relationship between Juber and his daughter Mehar as the two were from different communities. The father proceeded to thrash Juber and warned him to stay away from his daughter.
Mehar reportedly started making fun of Juber after he was beaten up by her father. This bruised his ego and spurred him to decide to seek revenge against the father-daughter duo, Rajesh Yadav, Additional Superintendent of Police (ASP), said.
Mehar and Juber reportedly recently ended their relationship and were set to enter matrimonial alliances in their respective communities.
On Friday morning, Oct. 8, Juber followed Mehar as she went from her house to the fields. At around 11 a.m, while she was working with another woman on the field, Juber pulled the victim aside and proceeded to slash her throat with a knife, killing her on the spot, before fleeing the scene, NDTV reported.
Law enforcement was immediately alerted of the attack. The police shortly launched a manhunt for the accused and subsequently arrested Juber about two hours after the crime. He has been charged with murder and stalking under the Indian Penal Code and the SC/ST (Scheduled Castes and the Scheduled Tribes) Act.
In a similar but unrelated incident, a drunk Indian man, identified as Dilip, 45, a plumber and a contractor by profession, has been accused of brutally slitting a woman's throat and killing her in anger after she allegedly refused to sell him a cigarette in Dwarka, Delhi, India on Sunday night, Oct. 3.
Dilip reportedly went to the victim Vibha's shop and asked for a cigarette and some food. However, when Vibha refused to give him anything as he didn't have any money on him, the suspect argued with her and proceeded to slash her throat with a knife, Latin Times reported.
Locals gathered at the spot and started beating Dilip after he heinously attacked Vibha. When a police team reached the scene, a mob of about 20 to 25 people started mauling them and pelted stones at their vehicle. The mob refused to let the police take Dilip into custody and insisted on beating him to death.
The investigators are questioning Dilip and have registered a case against him. The officers have also registered a case of rioting against the locals and have reportedly arrested five of them, including a woman.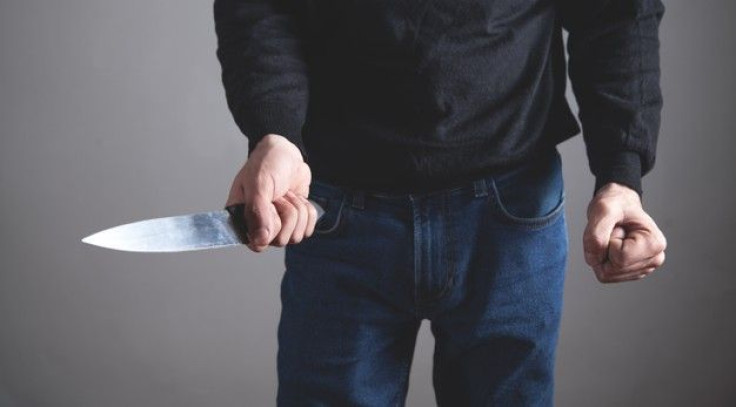 © 2023 Latin Times. All rights reserved. Do not reproduce without permission.