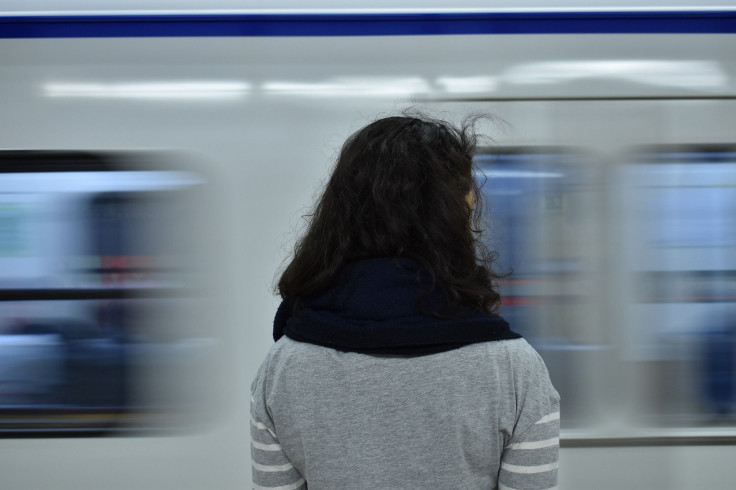 A man reportedly tried to rape a woman on a moving subway train in lower Manhattan last Thursday, Nov. 17.
The suspect reportedly sat next to the 24-year-old victim on a northbound 4 train last Thursday, Nov. 17. At around 11:30 p.m., the suspect removed his pants and took off his underwear. He then forcibly got on top of the victim sitting next to him. After climbing on top of her, he then put his hands on her body and attempted to pull down her skirt, New York Post reported.
The shocked victim was able to fight the assaulter off of her. She then fled to another train car. Meanwhile, her attacker ran off the train at the Bowling Green subway station and then boarded a ferry to Staten Island.
The officers are currently asking for the public's help in locating the suspect. Based on the surveillance footage obtained, the officers revealed that the suspect is between 25 to 35 years old, with bleached blond hair and a right eyebrow piercing. He was reported to be last seen wearing a black winter jacket with a fur-trimmed hood, a gray BMW hoodie, gray BMW sweatpants, and white sneakers, FOX 5 New York reported.
The NYPD is asking anyone with information regarding the incident to call the NYPD's Crime Stoppers Hotline at 1-800-577-TIPS (8477). The public can also submit their tips and information by logging onto the CrimeStoppers website at https://crimestoppers.nypdonline.org/ or on Twitter @NYPDTips.
In a similar but unrelated incident, a woman was allegedly raped in a hotel room by a man she met on an online dating app in Dwarka, Southwest Delhi, India, as previously reported.
The 28-year-old victim claimed that she first met the suspect, a resident of Hyderabad, on a dating app. After chatting for a while, they reportedly decided to meet each other in person. However, while meeting with the accused on May 30, the victim accompanied the suspect to a hotel where she was allegedly sexually assaulted by an unidentified man.
After the incident, the accused allegedly stopped picking up her calls. Following this, the woman filed a police complaint against the suspect on sexual assault charges on June 3.
© 2023 Latin Times. All rights reserved. Do not reproduce without permission.