An elderly man in Minnesota was arrested on Saturday, Jan. 1, after he reportedly shot at hunters in the area with the intent to harm, hitting their vehicle multiple times with his hunting rifle.
Sixty-three-year-old Paul Allan Reichel, who owns land in Rochester, has been taken into custody after he shot at three pheasant hunters whom he accused of insulting his wife when she asked them to leave their property, CBS affiliate KTTC reported.
The woman was seen yelling and swearing by the three individuals–aged 25, 46, and 54. They reportedly owned land near the area and were casing it for a pheasant hunt. They left immediately, with one of them greeting her a "happy new year" before leaving, according to the Post-Bulletin.
The woman's account of the event is largely the same, except that the hunters had responded to her with an obscenity, saying that they can hunt wherever they want before packing up their things and leaving the property.
However, while they were driving away from the property, the woman's husband, identified as Reichel, drove towards them in his blue truck before he started shooting at them with his rifle, with bullets from Reichel's rifle reportedly hitting the side of the vehicle.
Reichel continued to follow and shoot at them for a while, with shots hitting the road 10 feet away from the driver. After they escaped their ordeal, the three called police officers regarding the incident, who promptly brought Reichel in.
He has admitted that he shot at the hunters, saying that he believes that the hunters had threatened his wife. Reichel also claimed that he could have killed the hunters if he wanted to, reportedly telling deputies, "[They] started this, I just made the mistake in not finishing it."
Reichel has been charged with second-degree assault, dangerous drive-by shooting, reckless discharge, and reckless driving, according to KIMT.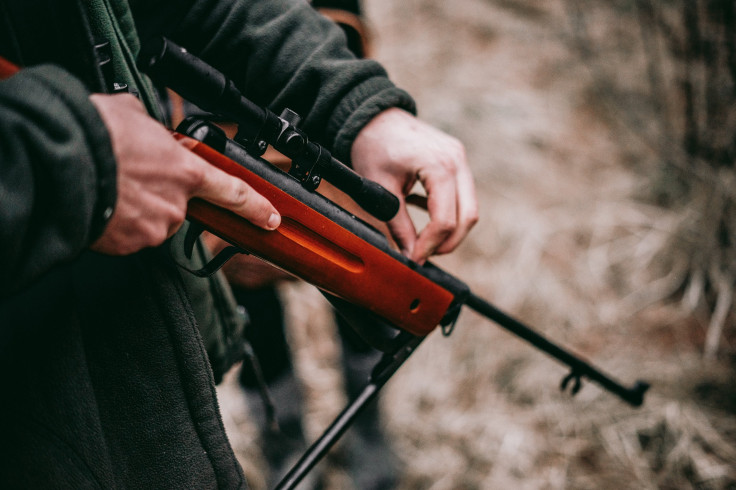 © 2023 Latin Times. All rights reserved. Do not reproduce without permission.