A Carlsbad man has been accused of heinously preying on and assaulting a handful of underaged girls that were under his girlfriend's care as a babysitter. The serial rapist has been sentenced to 295 years in prison for the recurring sexual harassment and videotaping the abuses.
Samuel Cabrera Jr., 28, has been sentenced to eight life terms without parole, some 295 years to life plus another nine years and four months in prison, on Monday, Oct. 5. Cabrera has been slapped with the protracted sentence for molesting minors that his girlfriend Brittney Mae Lyon babysat and for videotaping the assaults between 2014 and 2016, according to Times of San Diego.
Cabrera and Lyon allegedly molested the girls on various occasions between 2014 and 2016. The sexual abuse happened in various places including the victims' residences, in Lyon's home, and in Cabrera's flat. The duo was arrested in July 2016.
The abuse finally came to light after a 7-year-old victim told her mother that she did not want to go anywhere with Lyon and narrated that the couple molested her. The mother subsequently alerted the authorities and an investigation was launched, Law & Crime reported.
The officers reportedly found a double-locked box in the trunk of Cabrera's car which had six hard drives featuring hundreds of abuse videos the suspect had taped. From the hard drives, the authorities found heinous images of the 7-year-old girl who reported the offenses, another 7-year-old girl, a 3-year-old, and a child who was barely two or three years old at the time of the abuse.
Lyon, 28, Cabrera's co-defendant and girlfriend, who reportedly videotaped the serial rapist assaulting the minors, will face charges in a separate trial.
A 3-year-old victim told her mother that when Lyon babysat her, she allegedly asked Cabrera to come over and that the two changed her underwear together. However, when the victim's mother confronted Lyon regarding the incident, she said that she changed the girl's underwear herself because it was torn and that her boyfriend had only come over to bring her cold medicine, according to FOX 5 San Diego.
Another victim's mother, whose daughter is on the autism spectrum and who was nonverbal during the abuse, said Lyon took her child on trips for a research paper she was doing on child development.
The victims' mothers testified that they hired Lyon to babysit their daughters after finding her on childcare websites.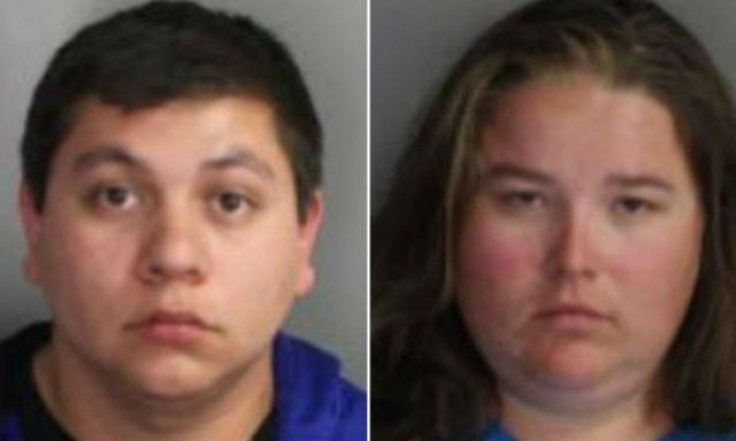 © 2023 Latin Times. All rights reserved. Do not reproduce without permission.