The list of rape allegations against Manchester City star Benjamin Mendy is just growing.
The 27-year-old has now been charged with a further count of rape relating to a new complainant, reported The Guardian. The latest allegation means that the footballer stands accused of eight counts of rape, one count of attempted rape and one count of sexual assault. They are related to seven young women.
Last month, the French international footballer pleaded not guilty to all. But the latest charge has not yet been put to the athlete and to which he is yet to enter a plea. Journalists had been banned from publishing the latest allegation against the footballer until the order was lifted. It was lifted by Judge Steven Everett, recorder of Chester, during a hearing at Chester crown court on Wednesday.
All the offences allegedly happened between October 2018 and August 2021 and they reportedly took place at Mendy's home in Prestbury, Cheshire.
On July 25, the footballer will go on trial before a jury. He will be accompanied by his 40-year-old co-defendant, Louis Saha Matturie. He has entered not guilty pleas to all the charges that he faces. The 40-year-old of Eccles, Salford, denied eight counts of rape and four counts of sexual assault. The alleged offences are related to eight young women and they allegedly happened between July 2012 to August 2021. Matturie and the footballer are both on bail.
In 2017, Mendy joined Manchester City from the French club Monaco. The transfer fee was about 52 million pounds ($653,95,200) which was then a record fee for a defender. The club suspended him when he was first charged by cops in August 2021. At the time, Manchester City said in a statement that the club could confirm that following his being charged by police, Mendy "has been suspended pending an investigation." The statement further read that the matter was subject to a legal process, so the club was unable to "make further comment until that process is complete," reported The Athletic.
He has not played for the team since Aug. 15, 2021. He also did not appear at their Premier League title-winning celebrations at the Etihad Stadium that happened a few weeks ago.
Last month, he was pictured entering a café in Cheshire, reported Mirror. He was seen wearing a black jumper with the word "Flash" on the front. He paired it with tracksuit bottoms and white trainers. He was seen walking on London Road, Alderley Edge before entering a café at lunchtime.
He has had to forfeit his passport and reside at his home in Cheshire as part of the conditions for his bail. Mendy has also been told not to communicate with any of the complainants.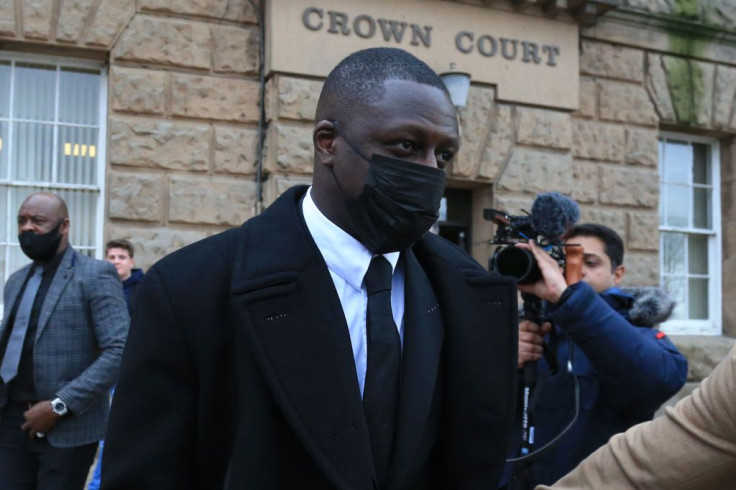 © 2023 Latin Times. All rights reserved. Do not reproduce without permission.