It's been revealed what caused Matthew Perry's "slurred" speech in a preview of the "Friends" reunion trailer.
The actor playing Chandler Bing was speaking in a slurred manner shortly after the publication of a teaser video, which teased the cast's first broadcast reunion since the program ended in 2004.
He also appeared to be on the edge of dozing off during the interview at one point.
Several people expressed their concern for Perry on social media; however, a source has recently explained the rationale for the "Friends" actors' actions.
According to a source close to the star, Perry needed emergency dental work just hours before the interview.
"Matthew turned up to the reunion [in April] and members of his team said that he had an emergency tooth procedure that day," they told The Sun.
"That was said to impact his wellbeing and also how he was feeling. [Matthew] had been in pain from what we understand, which caused the slurred speech."
Perry broke down in tears when reminiscing about his memories of the show in the promo for the "Friends" reunion, which will premiere on Thursday.
"Yep, I'm gonna cry," he says in the clip as Jennifer Aniston – played Rachel in the beloved sitcom – and strokes his shoulder reassuringly.
Perry has long been outspoken about his sobriety struggles, including trips in rehab in 1997, 2001, and 2011. In 2016, he told BBC Radio 2 that he "[doesn't] remember three years" of "Friends," somewhere between Season 3 and 6.
In 2018, he suffered another health setback. Page Six said he needed surgery to repair a gastrointestinal perforation and spent three months in the hospital as a result. In 2000, Perry spent two weeks in the hospital due to pancreatitis caused by his drinking. Then, in 2019, photographs of Perry – who typically avoids the spotlight – looked unkempt in Los Angeles resurfaced, causing further concern about his health.
After receiving backlash for messaging a 19-year-old on the elite dating app Raya in May of that year, Perry announced in November 2020 that he got engaged to literary manager Molly Hurwitz, who accompanied him to the reunion.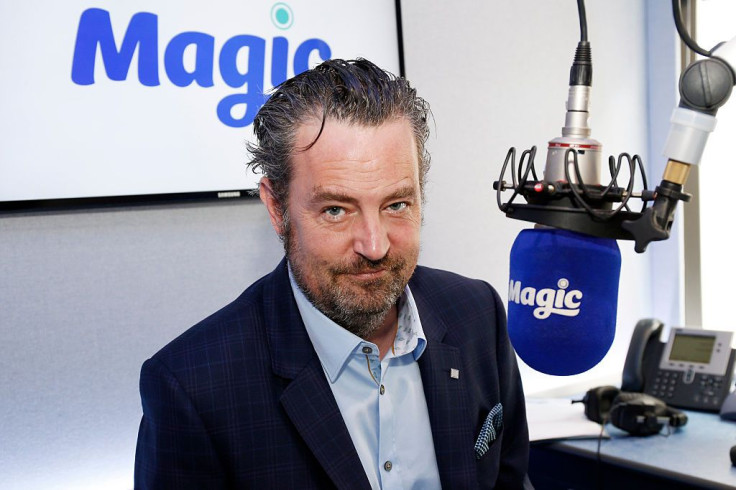 © 2023 Latin Times. All rights reserved. Do not reproduce without permission.