Queen Elizabeth II was furious with Meghan Markle after she disregarded her advice.
A shocking new book revealed a disturbing aspect of the relationship between Meghan and Queen Elizabeth II. Although it appeared that they got along well before the Megxit, the book showed that the Duchess of Sussex once irritated the Queen.
In his book "Revenge: Meghan, Harry And The War Between The Windsors," British writer Tom Bower revealed that Her Majesty and Prince Charles spoke on the phone shortly after the Sussexes' nuptials.
According to reports, the essential members of the royal family were attempting to resolve Meghan's contentious argument with her father, Thomas Markle.
Meghan, however, disregarded them entirely and claimed it was irrational to believe she could fly to Mexico.
The 77-year-old dad allegedly admitted to Bower that he staged paparazzi images because he felt humiliated. Thomas also disparaged the royal family in interviews because he could not contact his daughter.
Finally, Thomas feared (per Page Six) that he would pass away without ever hearing from her again.
Months after Thomas was taken to the hospital after suffering a severe stroke, the book was published. He lost his capacity to talk due to the health problem. Otherwise, his life was unaffected.
In the same book, Bower stated that after Meghan chastised them for their "f- -king nuts" Prince Harry's Eton College classmates suggested that the Duke of Sussex was "jokes about sexism, feminism and transgender people." for dating Meghan.
"Without hesitation, Meghan challenged every guest whose conversation contravened her values. According to Harry's friends, again and again she reprimanded them about the slightest inappropriate nuance. Nobody was ­exempt," the book claims, per New York Post.
However, Duncan Larcombe, a royal author, recently asserted that Prince Harry was already regretting the choice he knew he should never have taken.
The royal prince appeared to be missing home, according to Larcombe, who spoke with Closer Magazine (via Express UK).
"Harry's suddenly playing polo again and drinking with his new friends - all things he used to enjoy doing in the UK. Meghan is cheering him on on the sidelines, helping create this perfect LA life for him to justify what he's given up in the UK," Larcombe added.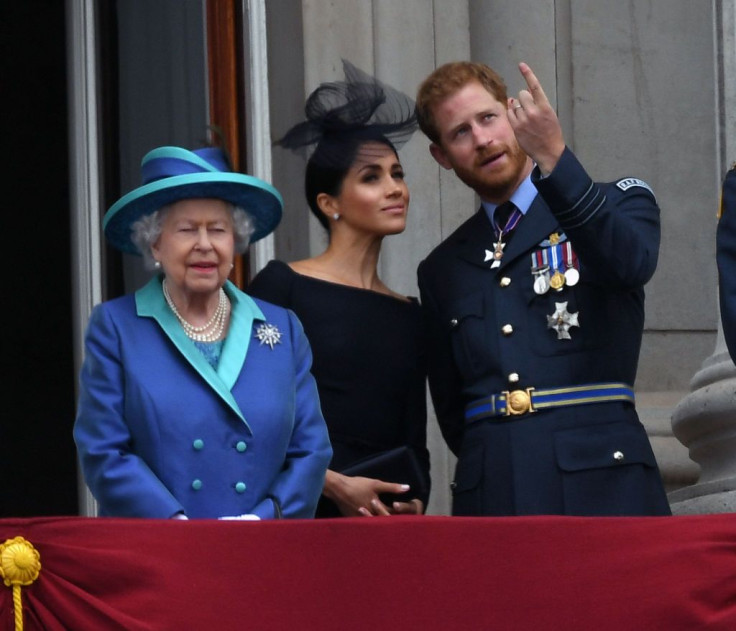 © 2023 Latin Times. All rights reserved. Do not reproduce without permission.