A royal expert said Meghan Markle's father might have been "manipulated" into pulling out of her 2018 royal wedding to Prince Harry.
In. a new Q&A video posted to her YouTube channel, royal biographer Lady Colin Campbell chimed in on the Duchess of Sussex's relationship with her father, Thomas Markle Sr.
"Meghan knew her father would never choose her and abandon her brother and sister [Thomas Jr. and Samantha]; that tells me she never had any intention of having him at that wedding," claimed the author of "Diana in Private" and "Meghan and Harry: The Real Story."
While she was close to her father as a child, the duchess alienated him since Thomas declined to attend her wedding. Rumors also appeared that he staged images of himself getting ready for the wedding with the paparazzi.
Us Weekly, citing Meghan's father's interview during an appearance on "Good Morning Britain" last month, said the duchess had been "very much shunned both sides of her family" during the past year.
When asked why he believes Meghan "ghosted" him, Thomas said he refused to lose links with his two older children, Thomas Jr. and Samantha. Reports said the two have been vocal about Meghan.
Meghan's father was supposedly "forced to say no" because the duchess "chose a position where [he] would have to say no," Campbell said. The royal expert added that the move made things "very evident" that Meghan did not want him at her wedding.
In the run-up to the wedding, the royal family offered Markle assistance with her father. Still, the duchess reportedly "systematically refused it."
Campbell said Meghan's mother, Doria Ragland, had a different story. Ragland claimed that Meghan "received" help. She said Meghan possessed the "talents of the well-practiced who have been exposed to all sorts of situations and know how to keep their traps shut."
On the other hand, the royal author said Thomas Sr. "would have spilled the beans on" his daughter.
"There is no doubt in my mind that she did not dare have her father present. And if he had to be present, he was going to be as quickly in and quickly out as possible so that he would be distracted and nobody would rarely get a chance to engage with him," Campbell continued.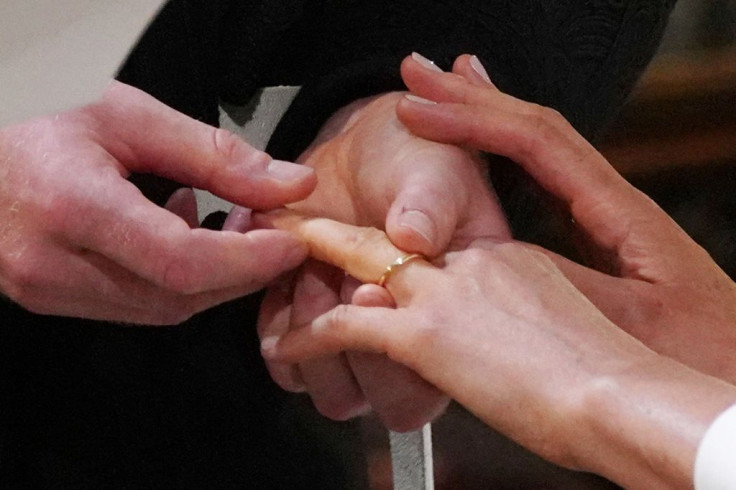 © 2023 Latin Times. All rights reserved. Do not reproduce without permission.