Gossip mills can never really tire of Meghan Markle. While the Duchess of Sussex seems to be living a rather contented life away from the ruthless paparazzi's glare, the grapevine has it that the "Suits" actress is vying for the president's office in the 2024 elections. What's more, rumor mills speculate that Markle is prepping herself up for a tough fight against Kanye West and Kim Kardashian.
The report, which was run as a special story in a recent issue of "New Idea," was peppered with quotes from dubious sources. "Meghan is eyeing a run in 2024, and the last thing she wants is to be up against someone like Kanye and Kim, who would steal her thunder in the glamour stakes," said an insider, conveniently overlooking the fact that elected officials get voted into power based on myriad aspects -- glamour certainly isn't one of them.
The magazine portrays Markle and the Kardashians as "fiery competitors," while seeming to have forgotten that Kim Kardashian was extremely emphatic about Markle's plight as the duchess spoke about feeling unwelcome in the royal setting.
The 2024 presidential elections are still a long time away, so while the aforementioned names could contest, there's no tangible proof of the list of contenders as of now. Currently, there has been no announcement of Markle running for any elected office, let alone for the president's seat.
Just for the record, it hasn't been too long since Prince Harry and Meghan Markle left the royal life in England for private life. So, it isn't really usual to expect them to be willing to seek political clout of sorts at the moment.
Coming to Kim, the reality star has brushed aside rumors about participating in the 2020 presidential elections, making it very unlikely for her to be eagerly looking forward to the elections post that.
Let's also not overlook how the tabloid has a long-standing history of publishing some real trash about Markle. From alleging that the Duchess secretly sued the Queen in an attempt to keep her away from her grandson Archie. Gossip Cop delved deep only to discover zero truth in the claims. Turns out, it won't be much different this time around, either.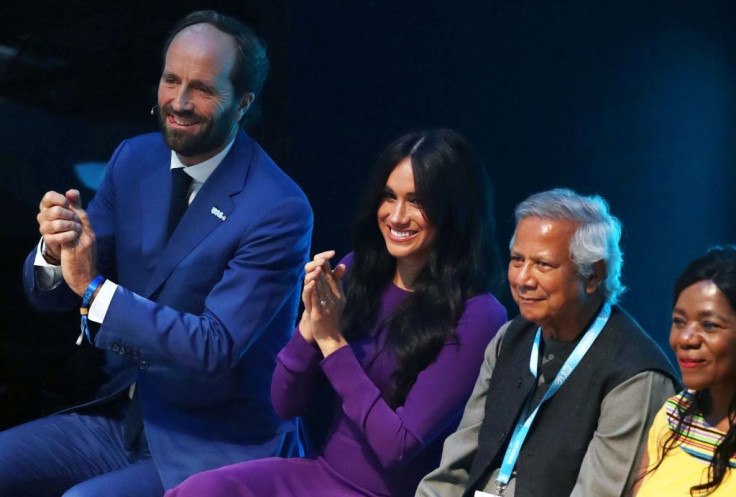 © 2023 Latin Times. All rights reserved. Do not reproduce without permission.