Meghan Markle allegedly threatened to break up with Prince Harry if he didn't openly acknowledge their relationship.
The Duchess of Sussex warned the Duke of Sussex after the couple kept their relationship a secret for six months.
But eventually, it was revealed by the British media that the Duke of Sussex was dating the former actress.
According to royal author Valentine Low's book "Courtiers: The Hidden Power Behind The Crown," Prince Harry decided to make his relationship with Meghan Markle public after she gave him an ultimatum.
"Faced with hordes of journalists intent on trawling through every aspect of Meghan's life, Harry became determined to protect his girlfriend. Meghan, meanwhile, told him that if he did not do something about it, she would break off the relationship. A source said: 'She was saying, 'If you don't put out a statement confirming I'm your girlfriend, I'm going to break up with you.' Harry was in a panic. Another source said: 'He was freaking out, saying, 'She's going to dump me,'" Low wrote (via Mirror UK).
Prince Harry contacted Kate Middleton's communications director at the time in response to the threats. He requested that Jason Knauf issue a statement verifying their relationship.
According to Yahoo! News, he also used the occasion to denounce the racial treatment his ex-girlfriend endured at the hands of British tabloids.
"His girlfriend, Meghan Markle, has been subject to a wave of abuse and harassment. Some of this has been very public - the smear on the front page of a national newspaper; the racial undertones of comment pieces; and the outright sexism and racism of social media trolls and web article comments…" the statement read as published on the royal family website.
Additionally, Markle reportedly blamed some royal employees for not caring about "the girlfriend" and claimed that she understood how the palace worked.
"Harry's staff knew that Meghan was different from other royal girlfriends. She had her own opinions and would let people know what they were. In the spring of 2017, more than six months before the couple were engaged, she told one of Harry's advisers: 'I think we both know I'm going to be one of your bosses soon,'" Low wrote.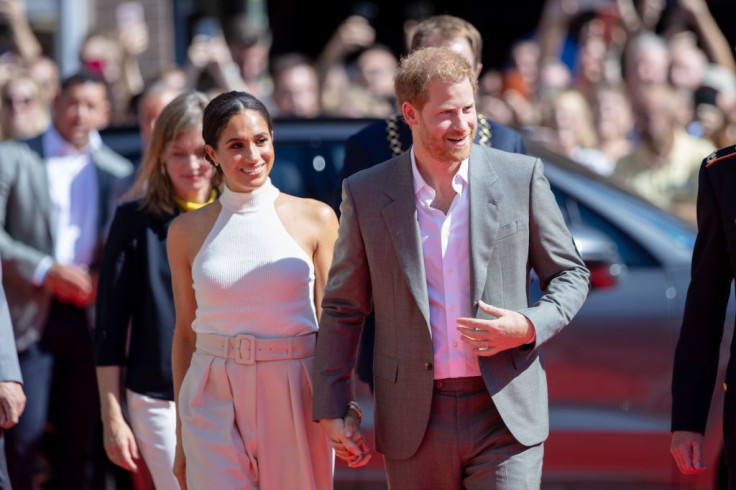 © 2023 Latin Times. All rights reserved. Do not reproduce without permission.