It has not always been a fruitful relationship between Melania Trump and Ivanka Trump. Their rivalry is well-documented and US President Donald Trump's loss in the recent presidential elections was bound to make it worse. It appears that is happening.
Both women are doing a lot of finger-pointing ever since Trump lost in the United States Presidential elections. While that is hardly surprising, the state is so tense that both cannot even stand the sight of each other now.
This rift between Melania and her stepdaughter Ivanka hardly comes as a surprise. The two have not had the best of relationships. All of this was narrated in a book by former Melania aide Stephanie Wolkoff.
In "Melania & Me: The Rise and Fall of My Friendship with the First Lady," Wolkoff detailed how things went before she left in 2018. Aside from that, details on the rivalry between Melania and Ivanka Trump were revealed. Much of this can be read in a previous post.
Trump's loss is expected to have ramifications and that could include a possible divorce between the former US president and his wife. Body language experts and psychologists have given their views and some note the differences in the couple's relationship.
Bruce Durham, a body language expert, suggests that Melania has become more assertive after Trump's loss to Joe Biden in the US 2020 elections.
"Although they are together they are so far apart. With Melania, she rarely looks at Donald, it's as if she is conducting her own show of which while Donald is there, he has no part to play," Durham said in an article from Mirror.co.uk in November.
However, Wolkoff feels that seeing Melania leave Donald Trump is unlikely to happen. She explains that Melania is a loving wife and the alleged snubs (i.e. refusing to hold Trump's hand) is just part of an act to divert the attention of the media. She weighed in on this when Wolkoff appeared on the Hollywood Life podcast.
"She tells him how it is, but she also makes sure to elevate him and embrace what he's doing, because that is who she is," Wolkof said. "And I didn't realize that, but when you see their eye contact and the seduction through that gaze, it's more about that than I think anything else."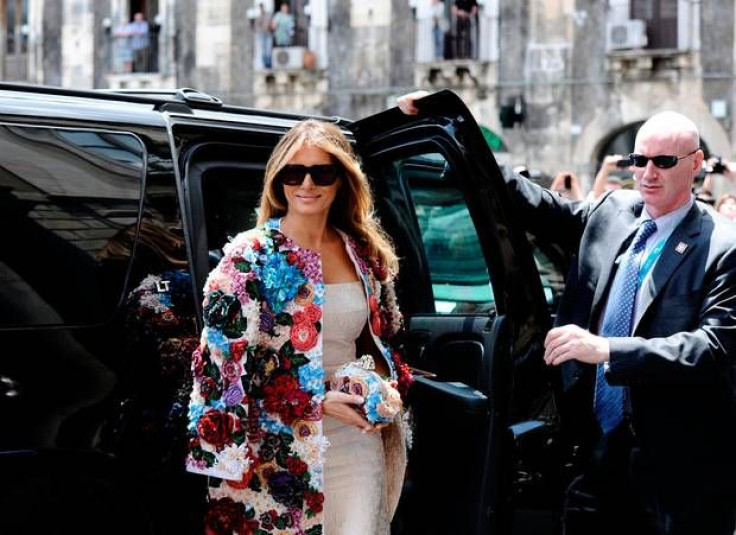 © 2023 Latin Times. All rights reserved. Do not reproduce without permission.