Women of Mexico are once again afraid for their safety as the recent brutal murder of Ingrid Escamilla at the hands of her husband has shaken them to the core. He not only killed her but also skinned her and removed her organs to flush them down the sewer. But as per a recent report, it has been revealed that the victim had filed a case of domestic violence against her husband just months ago, but the Mexico police didn't even bat an eyelash.
Over the years, the cases of femicides have drastically increased in Mexico, with 1,006 cases reported in 2019, and 912 in the year before. But as per the figures, 3,142 women were killed in Mexico from January to November 2019, but despite the circumstances of the murder and the subsequent evidence, very few murders are classified as femicide.
and the brutal killing and mutilation of Ingrid Escamilla only adds to the long list of violent crimes against women in the country. When her body was discovered, her 46-year-old husband was arrested from the crime scene.
But as per a report in the newspaper that not only had Escamilla filed a complaint of domestic violence against her husband Robledo, his ex-wife had also filed two complaints against him over the past eight years, of which one was of domestic violence. As the Mexico police never took any substantial step to help her, the matter only escalated and on February 9, her skinned and eviscerated body was found in the couple's Mexico City apartment.
Robledo was found next to Escamilla's mutilated body, covered in blood and holding a knife in his hand. He later confessed to stabbing his wife in the threat after she threatened to kill him in a heated argument over his drinking between the two. He allegedly pushed her to stab him and then proceeded to stab her in the throat. He also admitted that he removed her skin as well as many of her organs and flushed them into the sewer.
The horrifying situation was further stoked when gruesome images of Escamilla's skinned body were leaked and printed on the front pages of papers across Mexico, leading to a severe backlash against the media.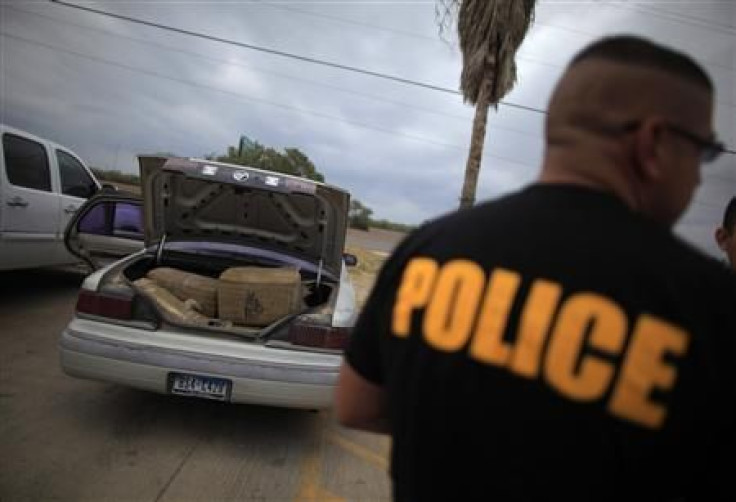 © 2023 Latin Times. All rights reserved. Do not reproduce without permission.