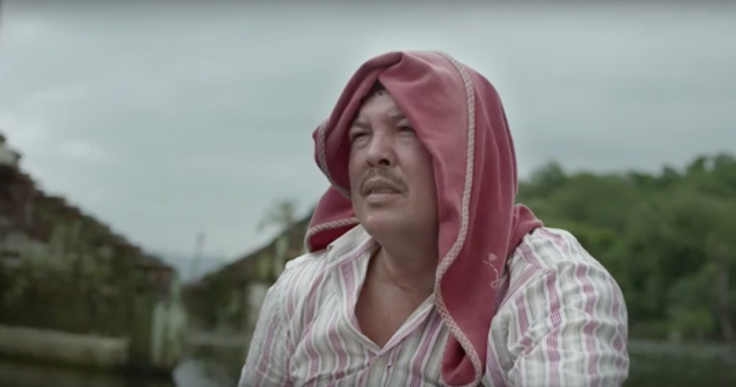 The Mexican documentary feature film "Kings of Nowhere" ("Los reyes del pueblo que no existe") by Betzabé García will have its New York premiere as part of the official selection of The Museum of Modern Art's 2016 edition of Doc Fortnight 2016: An International Festival of Nonfiction Film at MoMA. The film, co-presented by Cinema Tropical, will screen on February 24th and 25th with the attendance of the filmmaker.
García's debut feature continues to impact international audiences, taking home numerous awards on the film festival circuit including, the Global Audience Award at SXSW, the Grand Jury Award at Full Frame Documentary Festival, Best Feature Documentary at Morelia International Film Festival, and the Golden Eye for Best International Documentary at Zurich Film Festival. The documentary was also nominated for the Cinema Eye 9th Annual Nonfiction Film Awards for Outstanding Achievement in Debut Feature Film, and was the recipient of the Cinema Tropical Award for Best Documentary Director.
A once-prosperous village in Mexico, flooded by the careless construction of a new dam, is abandoned by all but three families who cling to their lives amid the rising waters. Interviews with the villagers and tours of passages through the waterways reveal a world brought back from the brink of extinction—until the hope found in the daylight is all but extinguished by unseen raiders in the treacherous night.
García first visited the town of San Marcos, Sinaloa when she was thirteen. Years later the town, which had been standing more than 200 years was flooded due to the construction of the Picachos dam. She decided to return to San Marcos in 2009 and began to get to know the people that had stayed in the flooded town. With the support of the entire community García produced the short film Venecia, Sinaloa, which was inspired by the families that endured the flood. Shortly thereafter García decided to stay in San Marcos and began working on Kings of Nowhere.
KINGS OF NOWHERE (Los reyes del pueblo que no existe) (Mexico, 2015, 83 min. In Spanish with English subtitles). Written and directed by: Betzabé García; Executive Producers: Hugo Espinosa, Betzabé García; Production Companies: Venado Films, Ruta 66 Cine; Cinematography: Diego Tenorio; Editor: Gabriel Herrera; Sound: Christian Giraud; Music: Los Jalapeños; With Irineo Osuna Enciso, Cipriano Osuna Sánchez, María Aura Zazueta Lamphar, Paula Sánchez Osuna, Ramiro Osuna Moreno.
© 2023 Latin Times. All rights reserved. Do not reproduce without permission.