Agents from the Mexico City Prosecutor's Office arrested Mexican YouTuber Yoseline Hoffman, aka YosStop, at her residence for a child pornography violation just hours after publishing her latest video on her Twitter account on Tuesday.
Hoffman was arrested three months after Ainara Suarez accused him of playing, storing, and publicizing a film depicting a gang rape he suffered in May 2018.
The arrested woman, 30, stated in one of her Youtube videos that she had watched Ainara's sexual assault film. It was her fault and that she called her a "whore." According to El Pais, Hofman's case has shaken up the Mexican influencer scene and sparked a debate about online freedom of expression limitations.
Hoffman appeared in court at 12 p.m. on Wednesday. The accused requested an extension of the hearing term so that a judge will rule on her involvement in the case on Monday. Meanwhile, the YouTuber will be held at the Santa Martha Acatitla prison, south of Mexico City, awaiting trial.
The complaint about child pornography, according to Suarez's lawyers, is based on what the capital's Criminal Code defines as the acquisition, storage, replication, description, and "promotion" of a video of a minor's sexual content.
Ainara Suarez, who was 16 at the time of the event, filed a sexual assault complaint against four men on March 3. In it, he accuses them of child pornography, along with a friend to whom they shared the rape footage and the YouTuber. So far, none of the other five suspects have been apprehended.
After the YouTuber's involvement, the matter became a national debate, with 5.6 million followers on her channel and nearly 10 million views on her videos.
Suarez's worst nightmare has a specific date: May 25, 2018. The youngster recalled the hell she had lived through during these three years in an interview with this publication shortly after filing the complaint. Suarez went to a party that night, where four boys pushed a bottle of champagne through her vaginal opening, videotaped it, and shared it with her friends and on social media.
YosStop echoed the recording and ridiculed the victim in front of his millions of followers, adding to the controversy. The image of a youngster being assaulted by numerous young people while completely naked circulated brutally on all kinds of pornography websites.
From that point forward, he was the target of a harassment campaign. Feeling frightened, the young people began to justify it among their friends and on social media, claiming that she had agreed to it in exchange for some cigars.
Suarez was subjected to death threats, insults, and humiliation, all of which he documents in his lawsuit. She was still a teenager at the time, and she didn't even inform her parents about her problems. I'd do it months later, after seeing a psychologist for counseling.
The social media attacks persisted until a few days later, when a scuffle broke out at a park in the city's south end, in which a group of females thrashed Suarez. Dozens of others recorded the assault, which went viral. Hoffman, one of the most well-known influencers, entered the game amid a local struggle between young people under 18 who exchanged hate messages on Instagram and TikTok.
"They wanted to get me involved in a crime I never committed. But I have every confidence in the truth and in common sense. As I have commented in many of my videos, complaints should serve as a tool for citizen empowerment.
Unfortunately, I find myself involved in a matter alien to me. But I hope everything will be clarified and resolved soon," YosStop responded in March through his network accounts to the accusation against him.
The allegation is focused mostly on a remark he made about the attack photographs, which he admits to receiving, reproducing, and saving on his phone. Such evidence, according to lawyers, is crucial to the case. Hoffman dubbed Suarez a "whore" for consenting to the assault in that video, as well as accusing her of lying and desiring attention for reporting the rape on social networks.
On Tuesday, three years after that night of terror, this law company celebrated YosStop's arrest. The criminal faces jail penalties ranging from seven to fourteen years, yet due to the nature of the crime, a settlement may be struck and a trial avoided.
The lawyers have stated that the other five, who were juveniles at the time of the occurrence, are being probed by the Prosecutor's Office "at an early level," which is why they have not been brought before the courts.
Suarez's accusation has become an outlier in reality faced by hundreds of Mexican women. Four out of every ten adult women have experienced some type of sexual violence. In cases that go unreported, the black figure is more than 99 percent. As a result, the vast majority of people either do not report or do not even file a complaint with the Prosecutor's Office.
According to the most recent government numbers, rape crimes have increased by 30% since the last months of 2020.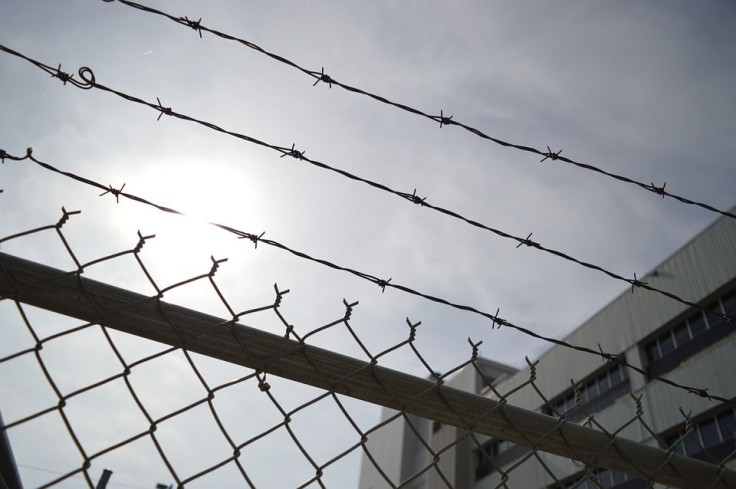 © 2023 Latin Times. All rights reserved. Do not reproduce without permission.