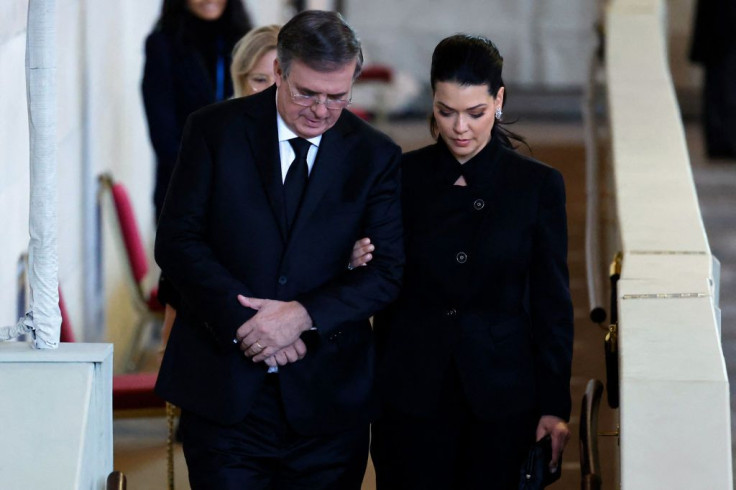 Mexico's foreign minister Marcelo Ebrard is being trolled as he tweeted a selfie of himself and his wife, Rosalinda Bueso, right before Queen Elizabeth II's funeral started.
Ebrard posed alongside Bueso as the two smiled before he uploaded the image on his Twitter account Monday.
He captioned it, "At the State Funeral of Her Majesty Queen Elizabeth II." He posted it before he joined other world leaders at St. George's Chapel in Windsor, England, reported Daily Mail.
His post was described as tasteless. Some said that it showed a lack of respect towards the Queen, who died Sept. 8 after 70 years as the head of the U.K. and other Commonwealth realms. One person tweeted, "I find it disrespectful to take selfies at a funeral." Another user criticized Ebrard for not showing decency. The person wrote he was not at a "birthday party to be taking selfies, Marcelo. Act accordingly. You are representing Mexico."
One Twitter user equated the politician's tweet to the behavior that some tourists tend to display while visiting The Tower of London. The user wrote that Ebrard is the typical tourist who goes to "bother the Beefeaters and the royal guards to see if they move." The person went on to say that he is the typical tourist who goes and wants to touch the Mona Lisa, and puts the name of "Mexico in the sewer."
According to Mirror, Ebrard was one of 2,000 political figures and popular faces from across the globe paying their respects to the Queen at St George's Chapel. The funeral guest list was an extensive one. It featured a carefully arranged seating order. King Charles III and Camilla, Queen Consort, were in the front row. The guest list included a number of family members, royals from other countries apart from prominent world leaders, reported The List.
The State Funeral for the Queen is the first since former U.K.'s Prime Minister Winston Churchill's was filled with spectacle. Before the service, a bell tolled 96 times -- once a minute for each year of the Queen's life. This was followed by 142 Royal Navy sailors using ropes to draw the gun carriage that carried her flag-draped coffin to Westminster Abbey. Her coffin was draped with the Royal Standard. Atop it sat the Imperial State Crown, sparkling with almost 3,000 diamonds. The sovereign's orb and scepter were also placed on top of it.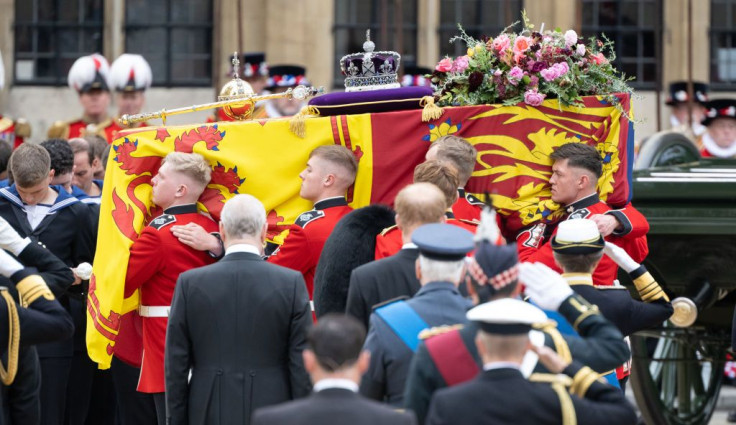 © 2023 Latin Times. All rights reserved. Do not reproduce without permission.