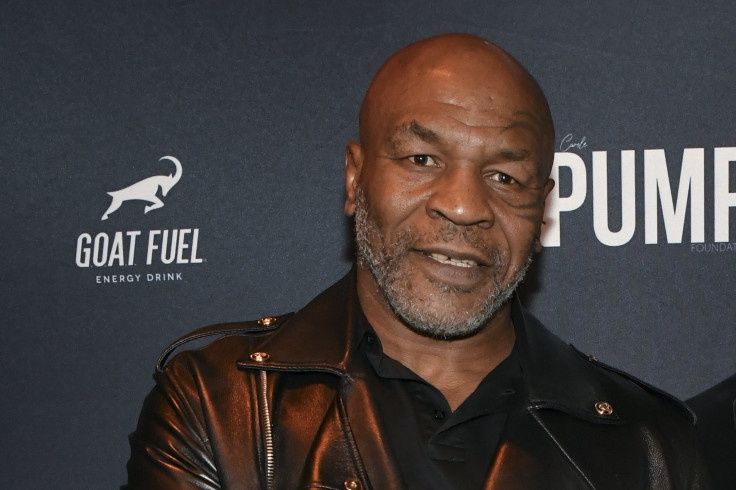 Boxing legend Mike Tyson is being sued for $5 million after a woman accused him of violently raping her at a popular nightclub in the early 1990s.
Mike Tyson, the former professional boxer, is facing rape allegations from a woman who claims she met Tyson during a night out at a New York dance club then-called "Septembers" in the early 1990s. The woman is accusing him of violently raping her inside a limo after the two met at the nightclub and is seeking $5 million in damages, New York Post reported.
"I met Mike Tyson in the early 1990s at a dance club called Septembers. My friend and I were hanging out with him and his limousine driver. Tyson told us about a party and asked us to join him. My friend was going to drop off her car, and Tyson said he would pick her up in the limousine," she wrote in an affidavit filed in New York's Albany County Court on Jan. 5
According to the affidavit, after the woman got into Tyson's vehicle, she was allegedly touched by the professional boxer.
"I told him no several times and asked him to stop, but he continued to attack me. He then pulled my pants off and violently raped me," her statement continues.
The woman, who chose to remain anonymous, is seeking $5 million in damages that include "physical, psychological, and emotional injury." The legal action was filed under New York's recently adopted Adult Survivors Act. The act gives sexual assault victims a one-year window to file lawsuits over attacks that happened years or even decades ago.
Tyson held the undisputed world heavyweight championship from 1987 to 1990. Tyson's first win at 20 made him the youngest player to retain the title, People reported.
Similarly, Tyson was previously convicted of raping 18-year-old beauty pageant contestant Desiree Washington on Feb. 10, 1992, and served three years in prison in connection with the incident.
He also faced legal trouble for biting off a piece of Evander Holyfield's ear during a 1997 re-match, a prison stint in 1999 for assaulting two motorists, and for possession of cocaine and driving under the influence in 2007.
© 2023 Latin Times. All rights reserved. Do not reproduce without permission.