Last month, mysterious lights were seen in the Middle East, specifically in Turkey, Palestine and Lebanon.
The lights, which some suspected to be unidentified flying objects (UFOs), were also spotted elsewhere in the eastern Mediterranean region, including Greece and Bulgaria. Doha News reported that an array of bright dots quickly crossed the night sky in Greece, sparking speculations and rumors.
The origin of the lights has yet to be officially confirmed. But many sources speculated that it was likely SpaceX's Starlink satellites, which were recently launched. Business magnate Elon Musk's SpaceX hadn't commented on this particular incident, but the company launched 46 Starlink satellites via a Falcon 9 rocket.
The launch came as part of the company's efforts to build a constellation of broadband satellites called Starlink. It is a largely consumer-based service that provides high-speed satellite internet across the globe. The satellites are in orbit at a relatively low altitude and so, are visible to the naked eye. The company has a launch facility in California, and the mission was launched from the Vandenberg Space Force Base in the American state. Till now, SpaceX has launched almost 3,000 Starlink satellites into orbit.
Meanwhile, some social media users recently shared a video that they said showed a UFO. The clip showed a circular object flying alongside two fighter jets. There were also scenes that showed just the ground. It was ostensibly captured while the camera person was running. Sounds of both jets as well as of heavy breathing were audible. A label on the video in a July 24 Facebook post read, "UFO in flight in plain sight with government jets escorting."
However, the UFO shown in the video is a computer-generated image. The video was originally posted to the Oondyla YouTube channel in 2011, and it has four posted videos, all of which feature content related to UFOs. Oondyla's "About" page says that the channel is for "entertainment purpose only," and it adds that the UFOs are computer-generated imagery.
Based on a research by USA Today, the claim that the video showed government jets escorting a UFO was rated false as the UFO in the video was computer-generated.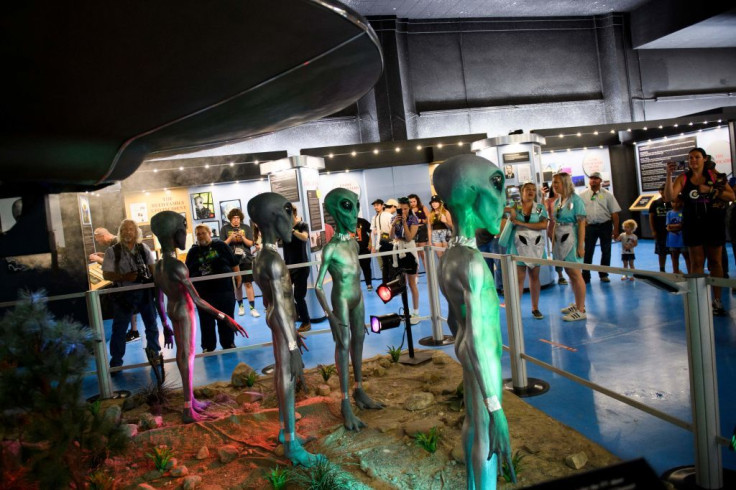 © 2023 Latin Times. All rights reserved. Do not reproduce without permission.