People residing in an Australian town recently saw the sky above them glowing bright neon pink, making many wonder whether they were witnessing an alien invasion.
People staying in Mildura, Victoria were even a bit afraid when the vibrant light started mysteriously radiating across the sky, reported Daily Star.
Tammy Szumowski told Daily Mail that her mother called her to ask if she had seen "this weird pink light in the sky." She said that she, her husband and kids "jumped in the car and drove out to my uncles who lives at Merbein South, where the light was strong." She called it "very bizarre looking," and said that they had no idea what it was.
Szumowski shared photographs of the mysterious phenomenon on Facebook and wrote, "Just took these photos at Merbein south! Any ideas what it is people? Aliens? Stranger Things?" She said that she had many comments, saying "Is it an asteroid, or a comet? Is it the upside-down world from "Stranger Things," the TV show, is it aliens?" In preparation for what seemed to be an alien takeover, one woman asked whether they should wear tinfoil hats.
But later it was found that the weird light was coming from a nearby medicinal cannabis farm. Farmers had left the blinds on a growing shed open so people could see the glow from the powerful lights. Rhys Cohen, senior communications manager at Cann Group Limited, which took responsibility for the botch, said that cannabis plants require "different spectrums of light in order to encourage their growth," according to The Times of Israel. He added that the red spectrum light is often used, and shared that it speeds up the plant's development and increases its growth cycle. He noted that generally, the facility would have "blackout blinds that come down at night, and will in the future block that glow."
In June, Cann produced its first crop. It recently won a new licence to produce Satipharm capsules using medicinal cannabis. For cannabis growing, LED lighting is often purple or pink, and commercial cannabis growing lights are measured in photosynthetic photon flux density (PPFD). In some cases, they reach 2000 PPFD.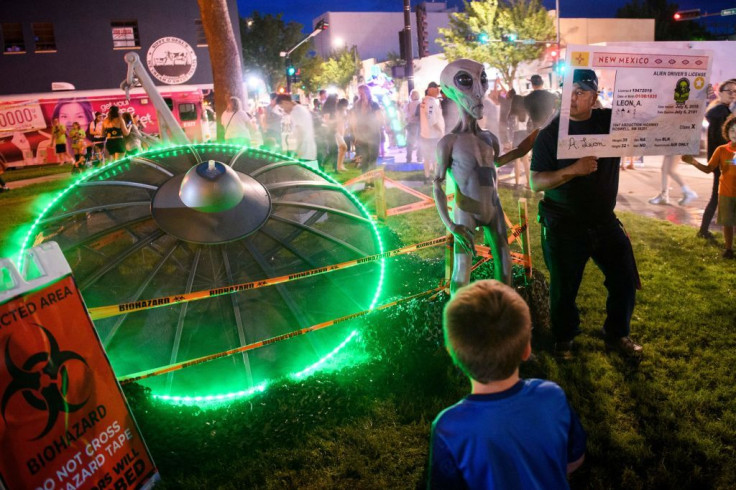 © 2023 Latin Times. All rights reserved. Do not reproduce without permission.