Tyler Herro of the Miami Heat has become a household name and most even fail to realize he is a rookie. But if one looks at his run, no one would think that. His numbers are rookie-like but most know that the 20-year-old can light it up when needed.
Looking at his numbers, Herro holds season averages of 13.5 points, 4.1 rebounds and 2.2 assists per Basketball-Reference. But one deadly weapon that the 6-foot-5 owns is his shooting from the outside. He holds a 46.2 percent shooting clip from the field and 38.9 from beyond the arc.
Aside from Jimmy Butler, the rookie out of Kentucky has become the second-best player with Goran Dragic and Bam Adebayo out injured. What Herro has done at this stage is phenomenal but the rookie credits Butler for guiding him on and off the court. He shared all this when he appeared on SiriusXM NBA Radio.
"Every day there's something new of him just teaching me. We just got done with practice and I probably learned 10 things just today from Jimmy," Herro recently told SiriusXM NBA Radio. "Just the reads, different ways to get open. Just little things, and it's not all on the court either. Off the court he's like a big brother to me. He really did take me under his wing and just showed me the ways. And he's a big reason why I'm playing well," Herro said.
Herro's comments backs the fact that Butler wants to lead young players and help them evolve into better ones. Some question his ability to be the top guy for Miami although the 31-year-old has proved he can do so. One can just look back at his game 3 performance, a game where he played with an injured ankle.
As most know, Miami is down 1-3 in the 2019-20 NBA Finals. Adebayo did return in game 4 but it was obvious that the 23-year-old was not in top form. Things could be different in game 5 after two days of rest.
The Heat need to dig deep to pull off a game 5 win and stay alive against the Lakers. Pundits feel that the series may be over with all players wanting to wrap up this season and going on a short break. Unfortunately, the Heat may not be ready for that – meaning game 5 could see a Miami Heat uprising.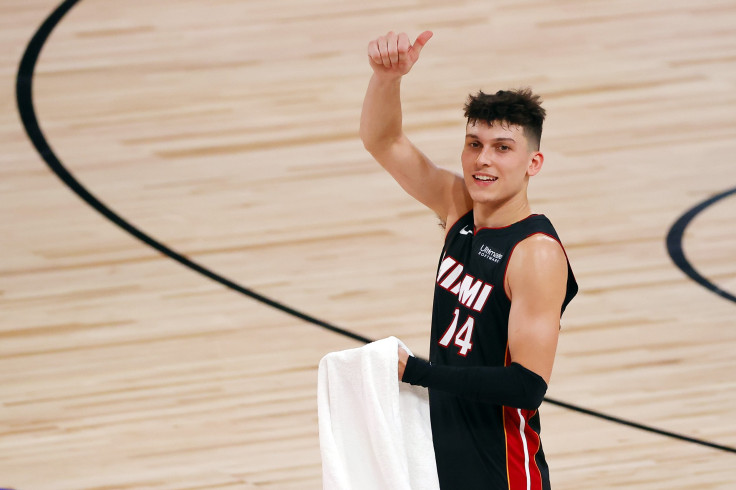 © 2023 Latin Times. All rights reserved. Do not reproduce without permission.