The Golden State Warriors have bagged another NBA title, a first-time achievement for some of the players on the roster. There is perhaps no player that stands out other than the first overall pick of the 2014 NBA Draft – Andrew Wiggins.
Originally drafted by the Cleveland Cavaliers before being sent off to the Minnesota Timberwolves in the Kevin Love trade in 2014, the 27-year-old went through a rough first couple of seasons. Most were close to considering him as one of the biggest disappointments, a route some other promising cagers ended up with.
All that has been fended off with Wiggins officially winning his first title with the Golden State Warriors. His arrival raised questions, most feeling he was an overpriced hoopster. This was even though the 2015 NBA Rookie of the Year showed he could score and defend.
It will be recalled that before the 2021-22 season started, Wiggins was among the players who were not keen on getting vaccinated. But aware that he had limited options heading into the NBA season, the Canadian got the jab.
He explained that decision in a report by ESPN in October 2021.
"The only options were to get vaccinated or not play in the NBA," Wiggins said. "It was a tough decision. Hopefully, it works out in the long run and in 10 years I'm still healthy."
Initially, Wiggins applied for religious exemption. But with the restrictions set at the time in play, he had to make a choice.
Fast-forward to the present, that decision paid dividends – not only in the monetary sense but also in his career.
Wiggins was a quiet but instrumental figure in the 2022 NBA Finals. He averaged 16.5 points, 5.2 rebounds and 2 assists in 34.9 minutes of action.
He was one of the favorites to win the NBA Finals MVP, but the distinction eventually went to teammate Stephen Curry.
Wiggins is under contract for the 2022-23 season and there is a chance he may get a contract extension. Tied to that, he could be getting paid more for his efforts – but more importantly, having the last laugh on naysayers.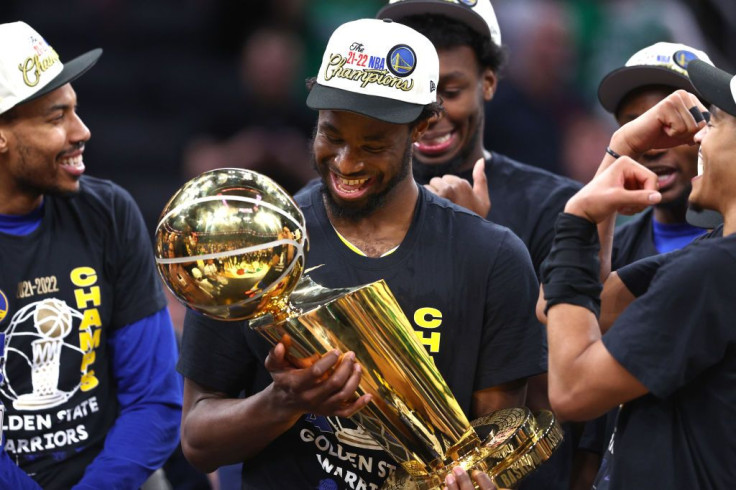 © 2023 Latin Times. All rights reserved. Do not reproduce without permission.