Like most teams, the Atlanta Hawks are one of those up-and-coming teams that are banking on young players. While it appears to be the new norm of the NBA, that does not mean veterans are displaced.
Also, it would be best to note that when it comes to physicality, the long-time NBA big boys are pretty much used to it by now. Looking at the Hawks' list of centers, their big men hardly look intimidating or tough enough against other teams.
There are some notable names in free agency that could be worth giving a try. One of them is DeMarcus Cousins, someone who finds himself waiting for a call after the last playing with the Los Angeles Clippers.
Most teams are wary of signing the 31-year-old All-Star because of his injury history. The injury bug started to bite "Boogie" when he was still with the New Orleans Pelicans. This followed him when he joined the Golden State Warriors and then the Los Angeles Lakers.
But with the Houston Rockets and the Clippers, the four-time All-Star somehow managed to stay away from the injury bug. A big reason for this is that his playing time has sorely dwindled as he consoles himself playing backup center.
In the case of the Hawks, Cousins could be a sensible addition as a backup big man. Among the backups, Atlanta has right now include Gorgui Dieng, Jahlil Okafor and Johnny Hamilton.
Rookie Jalen Johnson is also there, someone who could develop into a good big man. But as most know, that plan could be boosted with the presence of someone like Cousins. He does not need to play that much for head coach Nate McMillan.
But if he ends up responding to the Hawks positively, it could be the start of something big for the temperamental big man who just cannot catch a break.
Little is known about what Cousins plans to do. However, he did put up something on social media, suggesting he may lead to one of his former teams – the Sacramento Kings.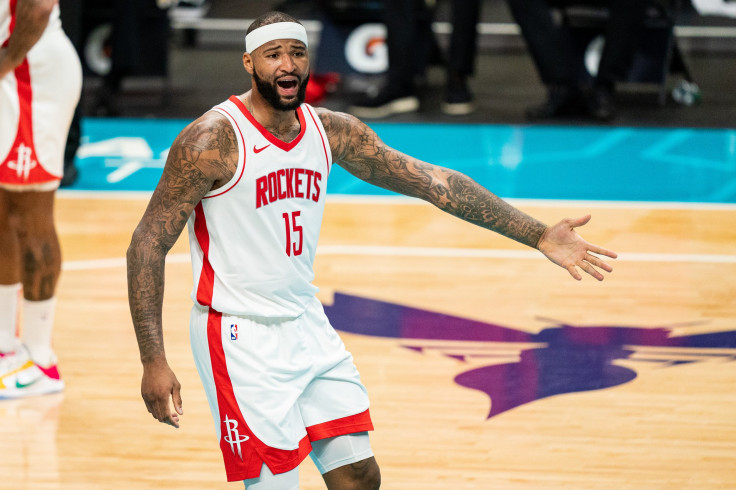 © 2023 Latin Times. All rights reserved. Do not reproduce without permission.