Preparations are underway for the Los Angeles Lakers who will be out to make it back-to-back NBA title wins. However, the Lakers can only achieve that if they have the right players in place. So far, LeBron James and Anthony Davis are certain to be back. Hence, the rest of the roster will play a vital part in fulfilling that goal.
One name that could ring a bell for the Lakers is Serge Ibaka. He has been around and is one of the interesting free agents this offseason. The 31-year-old is fresh from a three-year $65 million deal with the Toronto Raptors although there is a chance that Nick Nurse and the Raptors may try to bring him back.
But until that time comes, it is open season for the 7-footer. The Lakers are said to be interested in getting him according to Sean Deveney of Heavy.com. With no certainty on Dwight Howard and JaVale McGee, he could be a plausible addition if the Lakers can work something out.
In the eyes of some, Ibaka has failed to blossom in the NBA. Regardless, he is an effective player who can do the little things that most teams would need.
Last season, he played in 55 games norming 15.4 points, 8.2 rebounds and 1.4 assists in 27 minutes of action per Basketball-Reference. And most know the run he had with the Oklahoma City Thunder, Orlando Magic and the Raptors. He is a valuable support player who could be perfect for the Lakers this 2020-21 season.
Ibaka could be the Lakers' choice if they fail to bring back Howard and/or McGee. Tristan Thompson was mentioned as a possible target as well since he holds close ties with James. But the problem with the Canadian is that his expected salary may not fit into the purple and gold's budget. He could relax his asking price for a chance at another title. For now, Thompson is an option but there are no guarantees.
The Lakers do have options when it comes to adding another big man next season. Ibaka and Thompson make sense so it would be best to keep track of these two players in the coming weeks.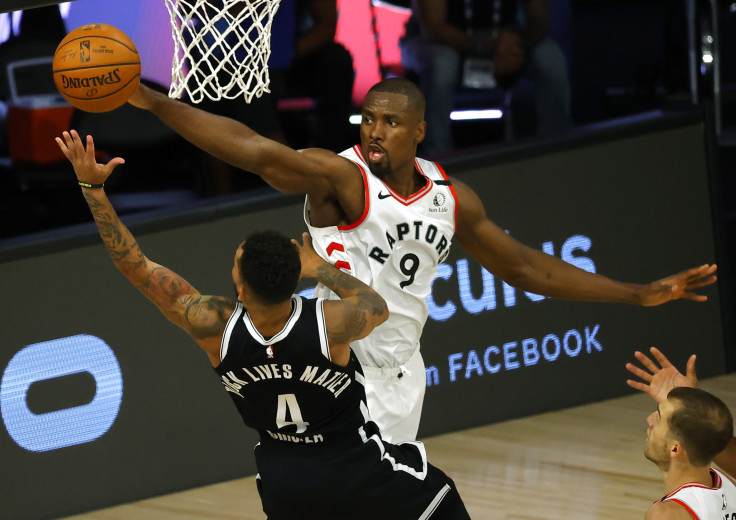 © 2023 Latin Times. All rights reserved. Do not reproduce without permission.