Victor Oladipo has set the records straight on his NBA future although the trade rumor mill is unlikely to stop. The name of the 28-year-old guard has been the talk of the town with claims that he will be leaving the Indiana Pacers in the offseason.
Oladipo is still not at 100-percent though he tried to play this NBA season. He played in only 19 games, averaging 14.5 points, 3.9 rebounds and 2.9 assists in 27.8 minutes of action per Basketball-Reference. The numbers were only a tad short of his usual numbers but his production could return to normal once he is 100-percent healthy.
Probably tired of the speculations, the two-time All-Star has set the records straight. He joined rapper Fat Joe on Instagram Live and shared some thoughts on what lies ahead.
"I'm a Pacer. I'm a Pacer… Those rumors on the internet, I don't know where they're coming from, I'm just focused on getting my knee right for next year," Oldaipo said.
Aside from that, the 6-foot-4 guard also added his desire to win. He wants to win an NBA title, something he knows will define a player's legacy.
"Everybody who knows me knows that I'm all about winning." Oladpio said via NBA Central. "I feel that that's what you're defined as in this game."
Taking those two quotes into consideration, the Pacers may not be the team that would vie for the NBA title next season. The club is in a mess right now and doesn't have a head coach. Nate McMillan has been fired and the future of Myles Turner and Domantas Sabonis is unclear.
In a previous post, it was mentioned how Turner and/or Sabonis could be placed on the block with the tandem not proving effective.
The Houston Rockets have been linked to Turner though these should be taken with a grain of salt. Acquiring him could make sense with the Rockets in need of a legitimate center following a failed small-ball approach this season.
Sabonis could attract interest but needs to get himself healthy first. He is dealing with a foot injury and is seeking treatment. He has been dealing with plantar fasciitis and rest is seen as the only way for it to heal properly.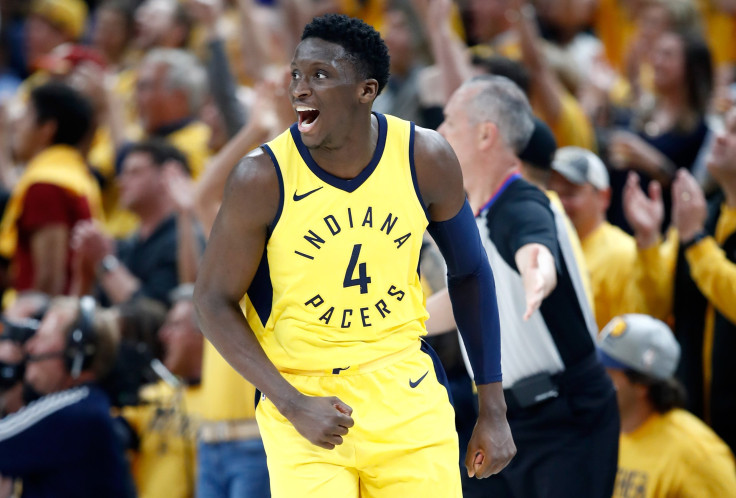 © 2023 Latin Times. All rights reserved. Do not reproduce without permission.