Nearly 2,000 villagers allegedly ignored India's strict COVID-19 restrictions to attend a horse's funeral on Sunday, May 23, the same day when the country's official death toll topped a record 300,000.
The bizarre incident reportedly took place in a village in southern Karnataka, India, where hundreds gathered to pay respects to the animal, which had belonged to a local religious organization in Maradimath area, reported News18.
"The people believed the animal to be God's horse ... it has been at the monastery for some 23 years," Gokak administration official Prakash Holeppagol said.
A video circulating on the internet shows dozens of people gathered in a public square to lay floral tributes on the body of the horse, followed by a packed procession through the streets attended by hundreds, most of whom are walking shoulder-to-shoulder without even wearing face masks.
The incident comes at a time when Karnataka reportedly recorded its highest single-day death toll at 626 on Sunday. The state is currently under lockdown till June 7. The village will now be cut off for 14 days and nobody will be allowed in or out while surge testing is carried out, the police said.
The organizers of the procession will be charged for breaking Karnataka's lockdown rules, which ban any type of mass gatherings till July 7th, reported the Daily Mail.
Karnataka Home Minister Basavaraj Bommai responded to the incident and assured that the district administration will look into the matter and immediate action will be taken.

Many citizens took to Twitter to express their anger and frustration over the incident, frustrated at the flouting of COVID-19 protocols during such a tumultuous time.


India has reportedly been suffering through the world's worst second wave of COVID-19, devastated by the new mutated B.1.617 variant which is thought to be more infectious than the original virus, as it spreads across the country like wildfire.
The country's vaccination program is still lagging behind when compared to other developed countries. Only around 10 percent of the population have received at least one dose of the vaccine so far.
India is currently reporting around 250,000 new cases per day and had peaked at close to 400,000 daily cases earlier this month. Meanwhile, India's death toll is the third-highest reported in the world, accounting for 8.6 percent of the nearly 34.7 million coronavirus fatalities globally.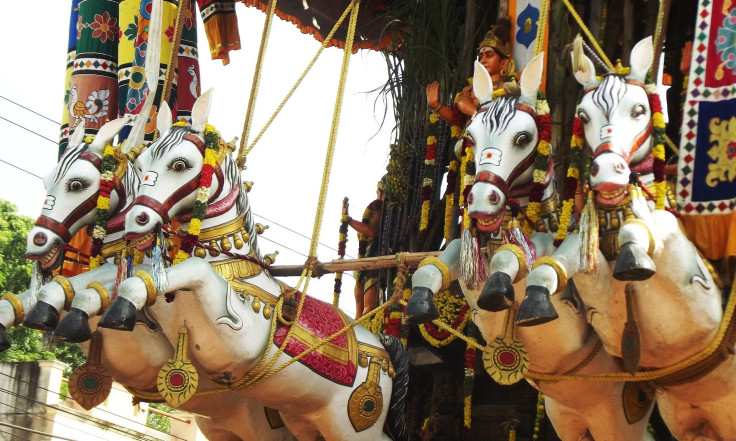 © 2023 Latin Times. All rights reserved. Do not reproduce without permission.